Are you single and hoping to find your "match" in Dubai? Or perhaps you are in a relationship but unaware of the guidelines for couples while staying in Dubai. Either way, we think it's only fitting to discuss some dating do's and don'ts in the emirate.
Just like other modern cities, the dating scene in Dubai is actually vibrant, with so many places to see and things to do that can be shared by couples. However, as part of a Muslim country, Dubai also adheres to certain rules when it comes to relationships — rules that should be taken seriously, especially if you are a foreigner and a newcomer to the UAE.
Dating in Dubai: All You Need to Know About Relationship Matters in Dubai
In today's post, we'll be talking about dating in Dubai, and how you as an expat should behave when it comes to relationships.
Dubai is Governed by a Muslim Culture
Dubai is one of the seven emirates of the UAE, which is a Muslim country. Hence, the local culture adheres to Islamic Sharia Law, which prescribes certain norms for men, women, and relationships. These norms may be different — and more conservative — than those in your home country, so you should definitely be aware especially if you are a newcomer to the emirates.
That being said, you should also know that Dubai is considered as one of the more "liberal" cities in the region. Still, it's always a good idea to learn what is acceptable and unacceptable, particularly in terms of dating. Knowing these norms will enable you to have a fulfilling relationship, without having to worry about getting into trouble with the UAE law.
Dubai is an "Open City"
As mentioned earlier, Dubai is one of the most "open minded" places in the Arabian peninsula. Most Emiratis — specifically the younger generation who are more exposed to modern influences — are generally tolerant of other cultures and beliefs.
However, just because Dubai is open minded and tolerant does not mean that you can do whatever you want, especially when it comes to dating and relationships. Always keep in mind that there are rules and traditions to be followed regarding these matters.
Rules for Unmarried Couples and those "Living In" Together
Let's get straight to the point: "Living in" and having sexual relationships outside marriage is illegal in Dubai. This may be acceptable and common in other countries, but since Dubai is part of a Muslim country, engaging in such a relationship is considered a crime. Islamic Sharia Law states that unmarried men and women should not be living alone under one roof.
Compared to other Muslim states, these laws are not strictly enforced in Dubai, and in reality, there are a number of "live in" couples. Keep in mind, however, that you could get in trouble if a landlord or neighbour makes a complaint against you — for playing loud music, for example.  When the police arrive and see you living together, they may ask to see your marriage papers. Without these, you'd be in trouble, indeed!
Obviously, things would get more complicated if an unmarried woman gets pregnant out of wedlock and eventually gives birth in Dubai. To get a newborn's birth certificate, a marriage certificate must be provided; without it, the fact that she was in an "illegal" relationship with a man would be revealed.
In any case, if you happen to be in a relationship, please be careful about public displays of affection (to be discussed further below) and refrain from openly talking about sexual relationships (which should be a private matter, anyway). Also, consider getting married; this way, you and your partner would be "legally" together!
Type of People You Meet in Dubai
There are more than 200 nationalities and ethnicities in Dubai. If you are single, the chances of meeting (and dating) someone from another country are actually high. Getting to know someone from another culture is exciting, although it can be frustrating, too. Different beliefs and lifestyles may "clash" sometimes, so keep this in mind when meeting other people.
Whether you are seeing someone who is of a different nationality or from the same country as you, always remember to be respectful and to be aware of cultural and lifestyle differences. Also, learn how to "agree to disagree" at times!
Where to Meet People in Dubai
Now this is where you've got plenty of options. If you lead an active nightlife, you'd be happy to know that there are many clubs and bars in Dubai where you can hang out with friends and colleagues, and meet other people.
In the bar scene, "ladies' nights" are a pretty common way of hanging out and meeting new people. Basically, a ladies' night is a promotional event wherein women get their first few drinks for free. Many women take advantage of these promos, and of course, where are are there are lots of women, there are also plenty of men.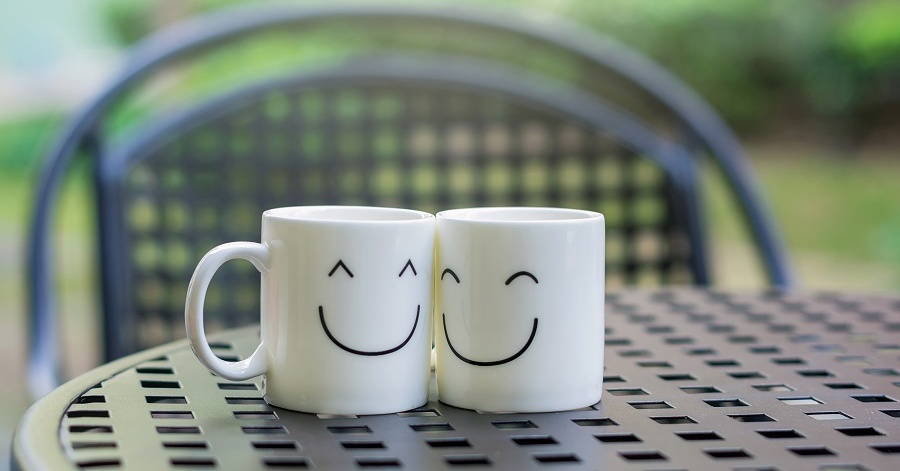 On the other hand, if you're not into the night scene, there are many other places where you can spend time with your "date." If you like the outdoors, check out Dubai's public beaches and parks. You can also explore the city's numerous attractions, such as Burj Khalifa, Dubai Frame, Dubai Miracle Garden, Ski Dubai, and many more!
Still, if you prefer a more intimate way of dating, you could also go on a blind date. Have your friends set you up on a date with someone that they think you might like. This way, you have the advantage of meeting someone recommended by people you trust (i.e. your friends), someone whom you could actually have a serious relationship with.
Dating Sites and Apps in Dubai
If you are often busy at work, with limited time for socializing, you might want to try dating sites and apps to meet new people. Here are several apps/sites that you could try:
Tinder
Tinder is one of the more popular dating apps, not only in Dubai but also in other parts of the world. It's a fast and easy way to meet someone, have a chat, and set a date. Simply swipe right for "yes," and left for "no." If it's a yes for both users, a match is made, and you can start exchanging messages.
Tinder is free to sign up and use, though "swiping" would be limited. There is also a Tinder Plus and Tinder Gold premium membership that comes with more perks.
Happn
Happn features all eligible singles within a given area, which you can expand up to 90 kilometres. The nearest profiles are displayed first, and you can "like" anyone who catches your interest. If he/she "likes" you back, a "crush" is formed, you can start exchanging messages, and the rest, as they say, is history!
Bumble
Similar to the first two apps, Bumble follows a "swipe, match, and message" method of meeting people — with one major difference. When a match is made, the man must wait for the woman to message him first, and she has only 24 hours to do so until the match expires. In other words, it's a "ladies first" app. Cool!
Likewise, after the woman sends a message, the man has only 24 hours to reply back. When this happens, the 24-hour countdown disappears, and both of them can exchange messages whenever they want.
Of course, don't forget to exercise prudence when using these apps. We've all heard of dates gone wrong, or worse — people getting scammed by "friends" who are too-good-to-be-true! Also, don't give away personal information unless you have truly gotten to know — and trust — a person.
Rules on Public Display of Affection (PDA)
Public display of affection may not be such a big deal in other countries, but they are taken more seriously in Muslim states like Dubai. Holding hands and a quick peck on the cheek could be as far as you can go when out in public, but hugging and kissing publicly is bound to catch attention. The same goes for dancing as well.
These rules apply to both married and unmarried couples. In any case, it's best to keep intimate expressions such as these within the privacy of your home.
Respect for Ladies
At all times, people are expected to treat ladies — Emiratis as well as foreigners — with respect. Be extra careful when taking pictures; never take a woman's photo without her permission. Always be courteous to women, including friends, colleagues, and strangers. Don't forget to be "chivalrous," especially when you are meeting people and socializing.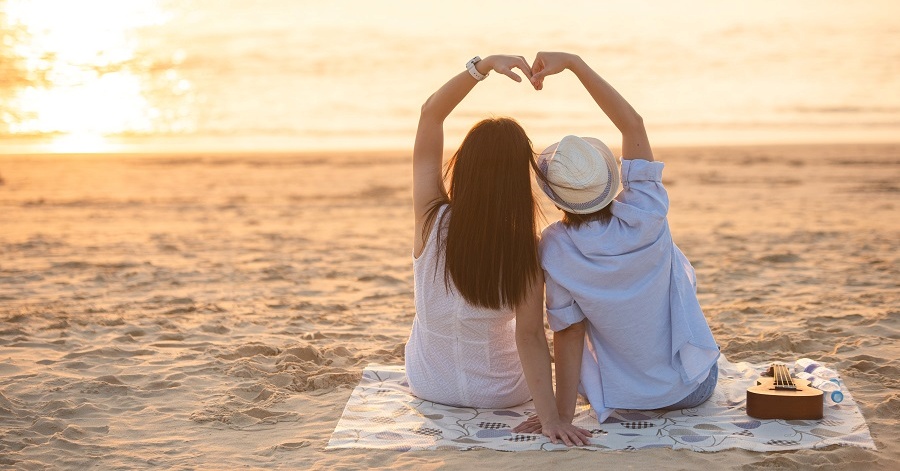 Although Dubai is an open, liberal city with an active nightlife and opportunities for meeting and people, keep in mind that it is still part of a Muslim country that upholds certain laws on dating, marriage, and relationships. As a foreigner living in Dubai, it is your responsibility to follow its norms — even if these are different from those in your home country.
Speaking of marriage, if you are in a serious relationship and are thinking of tying the knot sometime soon, here is a quick guide to getting married in Dubai for expats.