These are exciting times as Dubai wins the bid to host the Expo2020! This is the biggest event that this city in the United Arab Emirates is preparing for. Seeing so many advertisements and contributions from both government and private sectors makes the whole occasion so exciting.
The UAE had ranked first in the first round of voting to select the host city for the World Expo 2020. And after a few more voting and eliminations, Dubai is announced victorious to host the biggest cultural event in history!
For Overseas Filipino Workers and even for other nationalities, this is a big thing to witness developments and investments in this country as new structures will be built. There will also be new projects that will serve as critical points to further the industrialization and economy in the country. In the labor sector, this will provide more job opportunities for various nationalities. This means that by Expo2020 in Dubai, I will have more chances to get better paying jobs (fingers crossed). I guess one issue that people are worried about are the rise of real estate properties. Considering that many Pinoys are renting, the cost of rent will surely increase in the coming years. I hope though, that with this rise, pay salaries of Dubai employees will also be increased.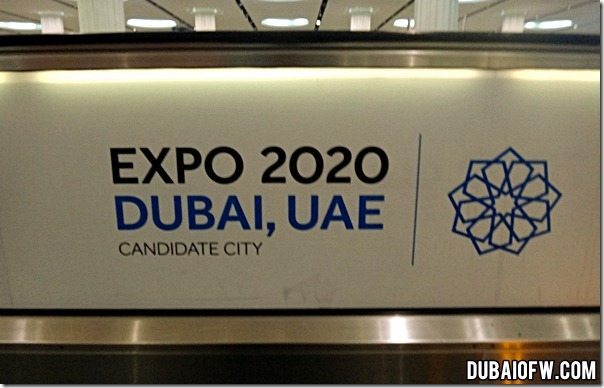 Expo 2020 in Dubai, UAE
Anyway, this is going to be something to look forward to in the next 7 years. Congratulations to Dubai which is no longer a candidate city for having won the bidding to host the EXPO 2020!