The fear of getting duped or scammed with your money is a reminder to everyone to remain vigilant when making transactions wherever you may be in the world.
However, in the case of bounced cheques, the UAE law says there's more to it than simply paying a fine to close the issue. According to Dubai lawmakers, it is within the rights of the victims to file civil cases against those who issue such cheques.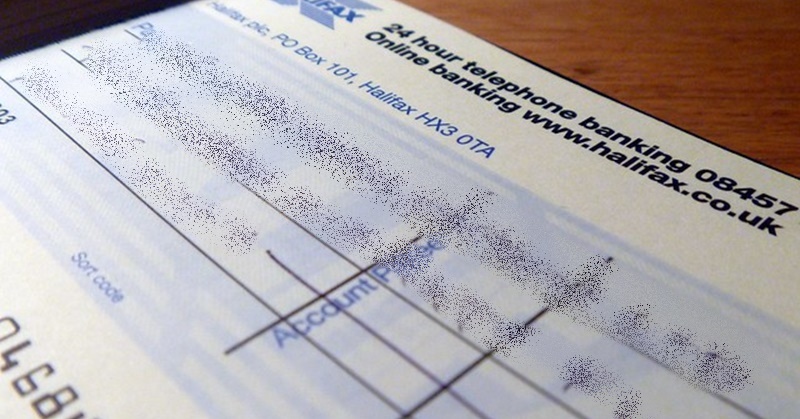 Bounced Cheque Cases: What You Should Know
According to Judge Ayman Al Hakam of the Dubai Courts, the legal order legislation approved by His Highness Shaikh Mohammad Bin Rashid Al Maktoum, Vice-President and Prime Minister of the UAE and Ruler of Dubai, through Law No (1) of 2017, helps to improve the judiciary's efficiency and reduces its workload while fast-tracking the litigation process in Dubai, as shared in a report by Gulf News.
Based on the official decree, people with bounced cheques worth less than AED 200,000 can be punished by the prosecution without the case being referred to the judges, with the payment of a maximum fine of AED 10,000.
However, this does not mean that the issuer of the bounced cheque can simply get away by paying the fine and get absolved, as the receiver of the cheque can assert their rights by filing a case to the Civil Court.
As per Al Hakam, under the UAE law, the victim has three years to file the civil case from the time the issuer was convicted and paid the fine.
On the matter, Gassan Al Daye, head of litigation Middle East with law firm Charles Russell Speechlys, noted that the order fined people accused of issuing bad cheques for amounts not exceeding AED 200,000 between AED 2,000 and AED 10,000 depending on the cheque value. He also emphasized that paying a fine is not the end to this case as the complainant can legally file a civil lawsuit against the person who issued the cheque to claim its value.
In such cases, the court can also order the accused to pay legal charges on top of a travel ban against them, as per the request of the victim, Al Daye explained.
Furthermore, the victim can also request the court to freeze the assets of the accused as a precautionary measure until a final judgment is issued.
If you're in Dubai and have encountered these cases whether personally or through someone you know, it's crucial that you know the legal proceedings in handling such cases because Dubai law has specific terms to address this type of criminal offense.
ALSO READ: UAE Money Matters: Guide to Banking, Taxes & Wills in Dubai