Breaking News: 150 New Cases and 2 New Deaths of the outbreak by UAE on a Wednesday evening – April 1, 2020. This brings the total reported cases in the UAE to 814. This announcement was by the Ministry of Health and Prevention. These new cases were infected as they did not adhere to preventive measures and social distancing, in addition to related cases of travelling abroad.
The new cases belong to different nationalities, all of which are stable and subject to the necessary health care.
Sadly two new deaths have been reported which belong to a 62-year-old Asian national, and a 78-year-old GCC national who both suffer from chronic diseases and heart failure which led to the deterioration of their health conditions and thus the number of deaths in now totals to 8 in the UAE.
The Ministry expressed its regret and sincere condolences and condolences to the families of the deceased, and its wishes for the speedy recovery of all the injured.
Total Number of Cases in UAE as of April 1, 2020
Confirmed Cases – 814
Recoveries – 61
Deaths – 8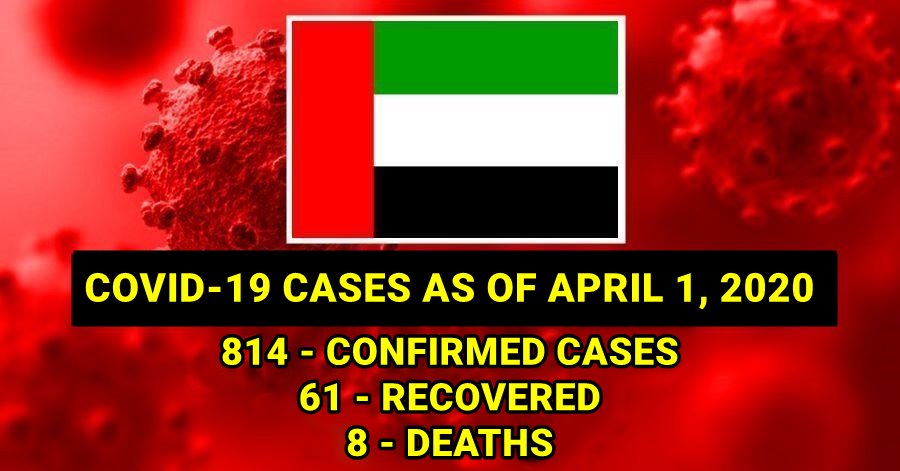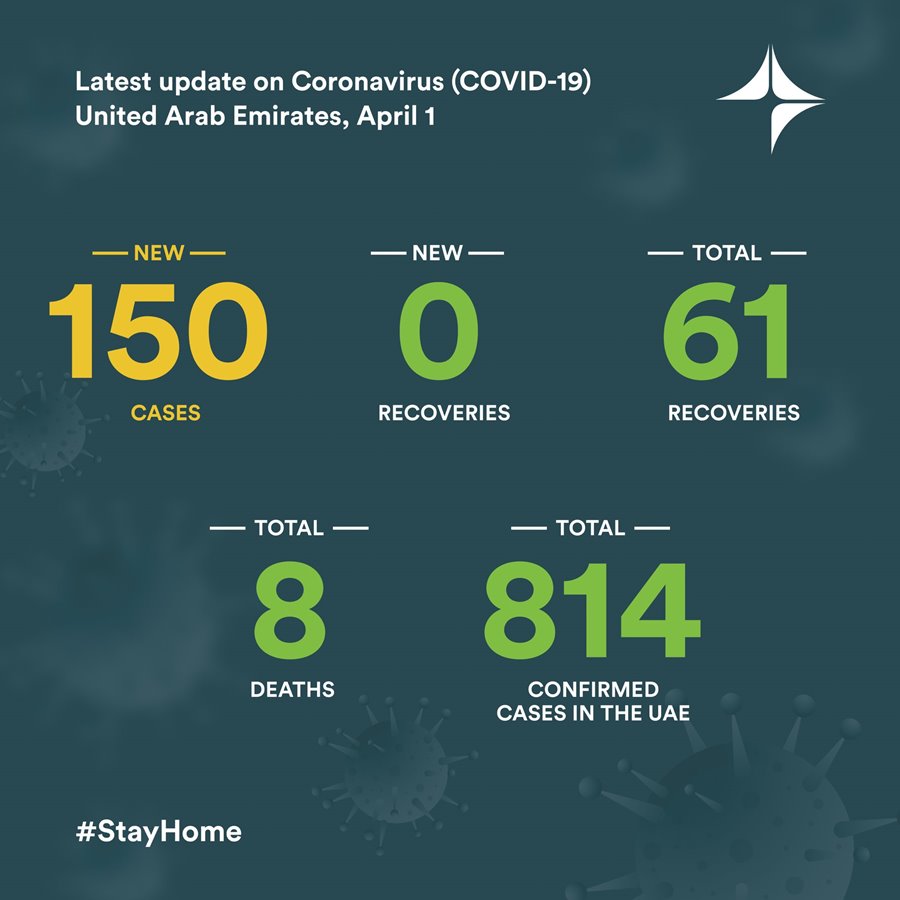 Below is a post from the Dubai Health Authority regarding the latest update:
The latest update of #Coronavirus (#COVID19) in the #UAE#StayHome pic.twitter.com/0nTvU5aBuM

— هيئة الصحة بدبي (@DHA_Dubai) April 1, 2020
Below is a post from MOHAP:
تسجيل 150 حالة جديدة من جنسيات مختلفة مصابة بفيروس كورونا المستجد "كوفيد – 19" وحالتي وفاة#خلك_في_البيت#ملتزمون_يا_وطن#فيروس_كورونا_المستجد #كوفيد19#وزارة_الصحة_ووقاية_المجتمع_الإمارات pic.twitter.com/pV2fYPWTde

— وزارة الصحة ووقاية المجتمع الإماراتية – MOHAP UAE (@mohapuae) April 1, 2020