In a sudden turn of events in Afghanistan, political power from the government has been seized, driving its president to exile amid the takeover of the Taliban, a militant group.
READ NEXT: UAE One of the Safest Countries in the World – Report
In this series of events and an ongoing crisis affecting an entire nation, the UAE has opened its borders to take in the exiled political Afghan leader on humanitarian grounds.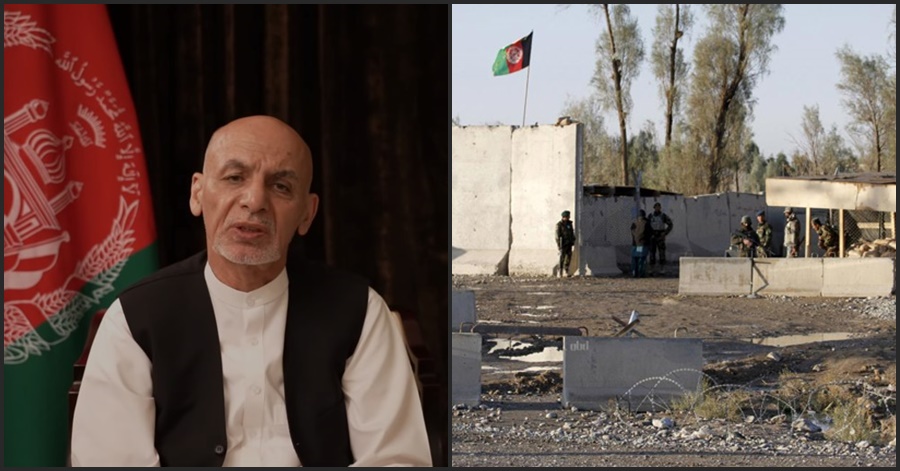 UAE Takes in Exiled Afghan President Amid Political Crisis in Homeland
In a statement released by the UAE's state news agency, WAM, Afghan president Ashraf Ghani addressed his fellowmen, confirming his stay in the friendly nation, and expressing his hopes to return home and have peace talks between the Taliban and other former top officials.
In a video message posted last Wednesday – the Afghan leader's first appearance since leaving Kabul, Ghani explained the reason for him staying in the UAE at the moment.
"For now, I am in the Emirates so that bloodshed and chaos is stopped," he said, noting that he had "no intention" to remain in exile. "I am currently in talks to return to Afghanistan."
Ghani also said that he supports talks between the Taliban and former president Hamid Karzai, which happened on Wednesday.
In line with this, he quelled speculations that he fled the country with millions of dollars.
In his video message, he said: "I left with just a waistcoat and some clothes. The personality assassination against me has been ongoing, saying that I have taken money with me."
"The accusations are baseless lies. You can even ask customs officials – they are baseless," he added.
Meanwhile, Taliban leaders announced that they have "pardoned all former government officials", according to the monitoring group SITE.
READ NEXT: UAE Achieves Global Tolerance Centre Status