As the countdown begins to the 122nd anniversary of Philippine Independence, this
year's celebration will pay tribute to the heroic patriotism that binds expatriate Filipinos
of the UAE together in an exceptional 'by the community, for the community'
celebration on June 5, 2020 (Friday) at Rashid Hall, Dubai World Trade Center at 9
am onwards.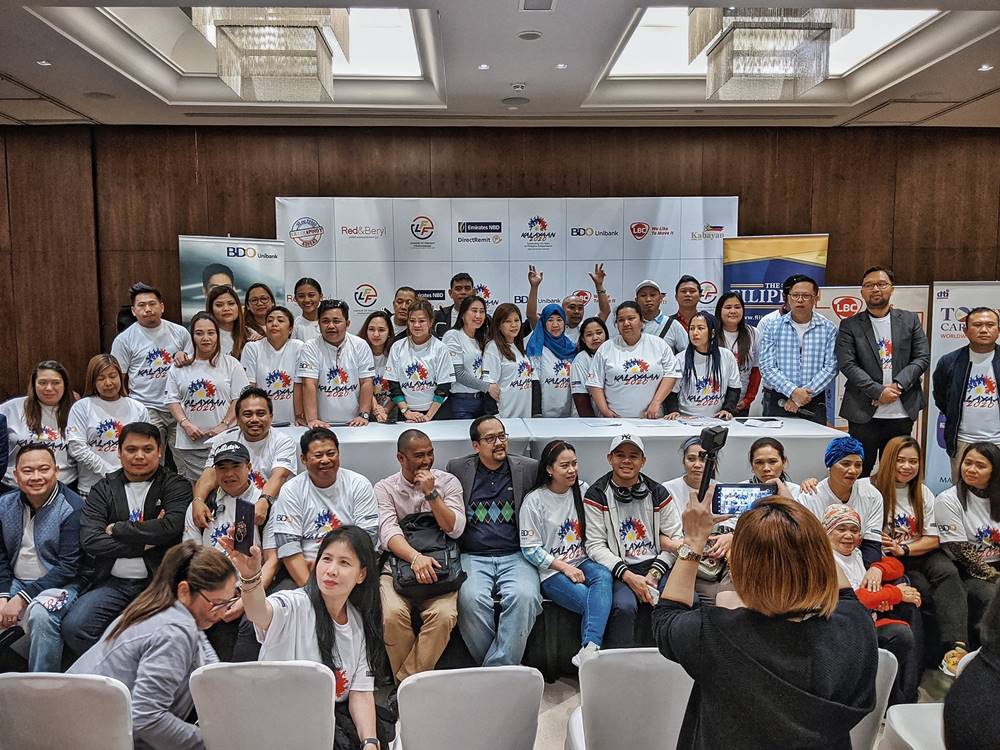 Respected and dedicated members of the Filipino community in the UAE showed their
compassion towards the beloved Philippines' sovereignty with unity to create a
memorable, inclusive, and community led Kalayaan festival. Together in this most
anticipated celebration are the presenting sponsors, BDO Unibank, the Philippines'
largest bank and its key remittance partner in the UAE, Emirates NBD, the region's
leading bank, supported by other business icons like LBC Express, Kabayan Jewelry,
The league of Freight Forwarders- a sub-committee of The Philippine Business
Council Dubai and Northern Emirates, DuBlog Power Card and many others.
Bringing together the UAE's overseas Filipinos, the celebration will be flooded with
performances from participating communities across Dubai and the Northern Emirates
– Sharjah, Ajman, Umm Al Quwain, Ras Al Khaimah, and Fujairah with exceptional
performances on-stage that will add more colors to our cultural and spectacular
Philippine Folk Dances such as Tinikling, Pandanggo sa Ilaw, Cariñosa, Itik-Itik,
Sayaw sa Bangko, Maglalatik, and many more. These communities from the Northern
Emirates have long been masters of these types of performances and are now
anticipated for the event's highlight on Mga Sayaw Natin.
Further supporting the inclusive nature of this event will be performances by the most
inspiring and talented members of the community – the children and youth.
Performances from students of different year levels from participating schools
including from Al Alfiah Private School, Far Eastern Private Schools, New Filipino
Private School, United International Private School and The Philippine School, are on
the must-see list with their take on Philippine Festivals. Sinulog, Kadayawan, Pista sa
Nayon, Karakol, and Igorot festival are some of the performances that will bring
nostalgia in honour of the Philippine festivals highlighting Piyestang Pilipino.
With the theme of togetherness on full display, other highlights of this year's
celebration will be various activities showcasing superb and overflowing talents of this
nation on Singing Champion Showdowns, Hiphop Dance, Contemporary Dance,
Spoken Word Poetry, and Fashion Show. Notable recognition for the unrivalled
dedication and heart for community service in their own platforms of this age's modern
heroes are also commended on Dakilang Bayani Award 2020.
The family-friendly event also welcomes members across age groups with activities
for all. A kids' activity corner is set up to engage artistic minds with face painting, and
arts and craft activities while everyone is encouraged to join and engage in various
games and raffles with exciting prizes courtesy of the event sponsors.
As the celebration of Kalayaan 2020 draws near, participating organizations and
corporate groups are also reminded to be at the venue before 9am in preparation for
the fabulous parade which is expected to be gathered by thousands of Filipinos.
Already being a big event with an expected huge crowd, everyone can enjoy the entire
day without having to worry about food and drinks as a variety of food kiosks have
been prepared for everyone's convenience.
Kalayaan 2020 PID celebrations have been made possible through the united efforts
of dedicated community leaders like Jason Roi Bucton, Lance Japor, Conrado Quizon,
and social entrepreneur Josie Conlu, Managing Director of Red & Beryl Events, along
with hundreds of dedicated community champions.