For many Filipinos, working overseas is the greatest dream in life. And when it comes to countries worth exploring in terms of work, the UAE is among the best destinations to be. And this is not just for Filipinos but for many other expats who work and live in the country as we speak.
Also Read: How to Sponsor Your Family in the UAE
With that, how to get work in the UAE has been one of the most researched topics online and among aspiring overseas Filipino workers (OFWs). But before you jump on that topic, first, you need to understand things such as the UAE employment visa and this thing they call labor fraud.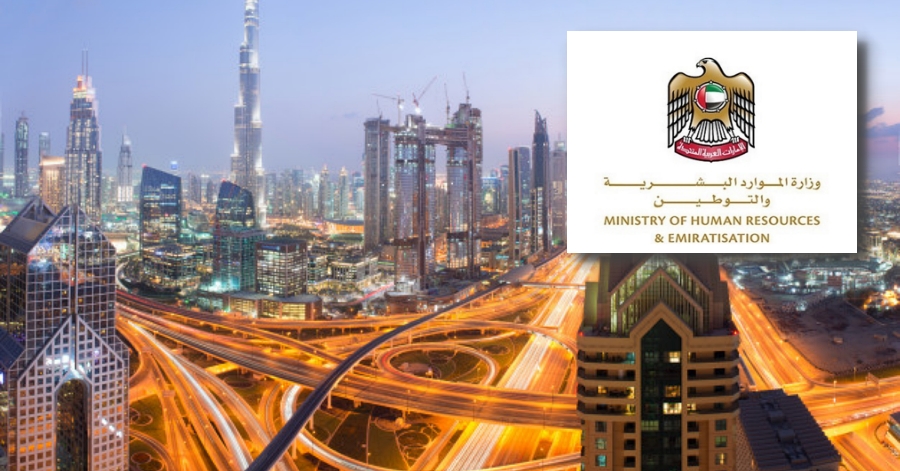 Working in the UAE? Get to Know About Employment Visa and Labour Fraud
For starters, those who wish to work in the UAE must understand that there are several requirements that you need to meet first. One of these is the UAE visa.
The UAE is very strict when it comes to legal processes involving visa. Having a visit or tourist visa does not give you the right to work in the UAE.
Working under a visit or tourist visa could even cost you your job and dreams of making a living in the UAE as violators are subject to penalties, even deportation.
People who want to enter the UAE for work, visit, residence, investment, or any other legal purpose could be exposed to visa fraud. There is also a corresponding fine if you are caught working while on a tourist visa.
In this post, we share some tips to avoid falling victim to labor fraud and other job-related schemes online.
1. Before you could start working in the UAE, your employer has to give you an offer letter issued by the UAE's Ministry of Human Resources and Emiratisation (MOHRE).
2. Verify your job offer's validity at the UAE Embassy in your home country. Note that all legal job offer numbers start with (ST) then digits. You can use the job offer number to verify the employer's validity at the MOHRE's website (Enquiry service – application status).
3. After you sign the offer letter, you will receive an employment visa to enter the UAE. This will be sent by your employer. Please refer to points 8 and 9 below on how to verify visa/entry permit validity.
4. Visit or tourist entry permit/visa does not give you the right to work in the UAE. Using either of these documents will bring you penalties, cost you your job, and even deportation.
5. Your sponsor (the employer) must shoulder the payment of recruitment expenses as per the UAE's Labour Law.
6. Do a background check on your company or employer to make sure that it exists. You can search the company's English and Arabic names in the National Economic registerand get company details.
7. You may send your queries to MoHRE via their hotline number 0097168027666, email ask@mohre.gov.ae or use the website's chat service.
8. If your entry permit/visa has been issued from Dubai, you may verify its validity at the GDRFA's website.
9. For entry permits/visas issued from Abu Dhabi, Sharjah, Ajman, Umm Al Quwain, Ras Al Khaimah, or Fujairah, you may verify their validity using the e-Channels platform.
10. You may secure a tourist visa from UAE-based airlines like Emirates, Etihad, Fly Dubai, and Air Arabia. It is also issued by UAE-based hotels and travel agencies.
11. Get to know about the fees for visas and entry permits issued from Dubai through the Amer website.
12. You may also seek assistance and support for visas and entry permits issued from Dubai through Amer's chat service.
13. Get more information on visas and entry permits issued from Abu Dhabi, Ajman, Sharjah, Umm Al Quwain, Ras Al Khaimah, and Fujairah through the ICA's chat service.
14. There is no such thing as an "independent employment visa". Employment visas can only be issued to a sponsor/employer looking for an employee. Moreover, your sponsor may give you a permit to work for another employer under the approval of the MOHRE.
15. A residence visa cannot be processed for anyone while the applicant is outside the UAE. A residence visa can only be issued and processed when the applicant is inside the UAE having entered the country on an entry permit.
Nowadays when job opportunities flood social media channels and other online platforms, it's important that job hunters also understand the law and what the employment process is in the country they wish to work in.
By doing this, applicants can avoid falling victim to labor fraud, and at the same time, they become more informed of the laws and labor practices in other countries such as the UAE where many people are looking for job opportunities.
Disclaimer: This article is written for information-sharing purposes only. If you have any specific concerns and queries regarding recruitment or employment in the UAE, you may refer to MOHRE's official website.
ALSO READ: 10 Things to know before coming to the UAE for work