The United Arab Emirates (UAE) government continues to combat COVID-19 in the form of massive testing, regular disinfection, and other measures. Just like in most other countries, however, cases of confirmed infections and fatalities continue to rise as well.
Unfortunately, among those cases are our fellow Pinoys. On Wednesday, 6th May 2020, the Philippine Embassy in the UAE reported that 21 Filipinos in the country have succumbed to the coronavirus disease.
Coronavirus Claims Lives of 21 Pinoys in UAE, according to PH Embassy
According to Philippine Ambassador Hjayceelin Quintana, 17 fatalities were recorded in the emirate of Dubai, while four were recorded in Abu Dhabi, the Philippine News Agency reported.
That being said, the ambassador assured that the embassy remains committed to assisting Filipinos in the UAE. At present, it continues to process the exit clearance documents of our kababayans who have requested for repatriation.
"Rest assured that we are prepared to extend necessary help and find solutions for problems that may arise; we at the embassy and consulate are here to help everyone," Quintana stated in Filipino during the Laging Handa briefing.
The ambassador also shared that mobility restrictions in the country have been loosened, and some malls have begun to reopen. Still, she advised the Pinoy community in the UAE to remain careful and to keep on following the rules imposed by local authorities.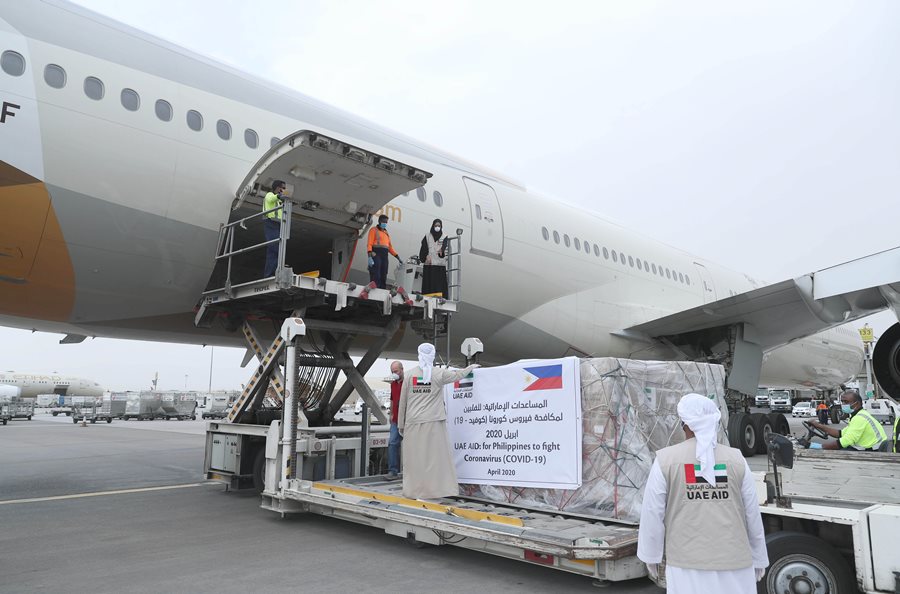 UAE Donates Medical Supplies to the Philippines
On a lighter note, Quintana mentioned that the UAE has donated seven metric tons of medical supplies to the Philippines, as part of the country's global response to the crisis, as well as an expression of thanks to Filipino front-liners who are working in the emirates.
"Ang UAE is known to be a model of humanitarian giving, hindi lang sa mga panahong ito kahit noon pa man; 'yan po ay kanila talagang thrust bilang isang member of the international community (UAE is known to be a model of humanitarian giving, not only during this time of crisis but even before; that has always been their thrust as a member of the international community)," the ambassador explained.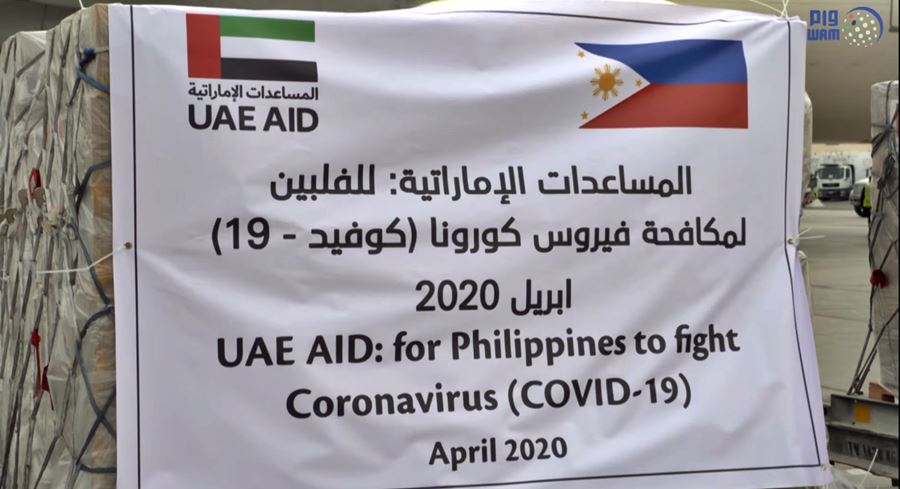 Quintana added: "Gusto nilang magpasalamat din sa atin dahil maraming front-liners dito na Pilipino na nakakatulong sa pagpuksa ng COVID at lagi nilang inaalala ang mga Pilipino sa panahong ito; they have very high regard sa ating mga Pilipino (They also want to express their gratitude to the many Filipino front-liners here who are helping in the fight against COVID; they've always thought of the welfare of Filipinos at this time and have high regard for them)."
As of this writing, Channel News Asia reports that there are 15,192 confirmed cases and 146 deaths due to COVID-19 in the UAE. Globally, there are 3,729,884 confirmed cases and 262,372 deaths due to the coronavirus.
We are truly sad to hear about the deaths of our fellow Pinoys in the UAE, and would like to extend our sincere condolences to their families. At this point, we can only hope that health experts find an effective treatment and vaccine against COVID-19 soon. One of these could be a breakthrough treatment developed by a stem cell centre here in the UAE, which has had promising initial results.