Meena Bazaar in Dubai is a vibrant and bustling marketplace nestled in the historical district of Al Fahidi in Dubai. With its enchanting atmosphere and rich cultural heritage, this cluster of shops spread across several streets offers a unique experience for visitors.
Meena Bazaar is often referred to as the "Little India of Dubai" due to its strong Indian influence and the array of authentic Indian cuisine that can be found here. As you stroll through the narrow lanes, your senses will be tantalized by the aroma of aromatic spices and delicious street food wafting through the air. From mouthwatering curries to delectable sweets, this bazaar is a haven for food enthusiasts seeking an authentic taste of India.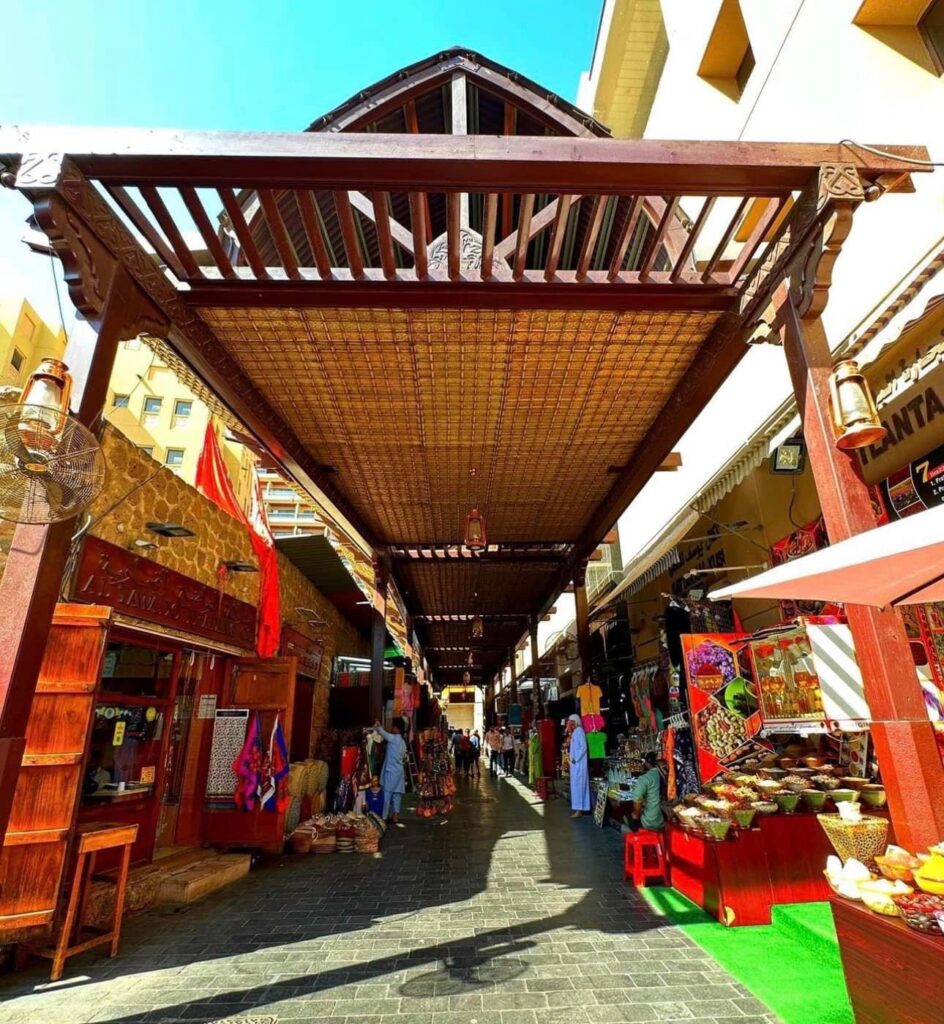 Overview
Meena Bazaar has gained immense fame in Dubai for its rich cultural heritage, diverse offerings, and immersive experience.
As the "Little India of Dubai," it has become a symbol of the city's multiculturalism and draws visitors from all walks of life.
The bazaar's reputation as a food paradise precedes it, with its authentic Indian cuisine and tantalizing aromas attracting food enthusiasts far and wide.
Additionally, Meena Bazaar's extensive collection of textiles, hand-embroidered apparel, antiques, and artifacts has solidified its position as a top shopping destination.
Its central location in the historical district of Al Fahidi, along with its proximity to other popular attractions, makes it easily accessible and a must-visit for both residents and tourists.
Meena Bazaar truly captures the essence of traditional marketplaces and offers a memorable and captivating experience for all who venture within its vibrant streets.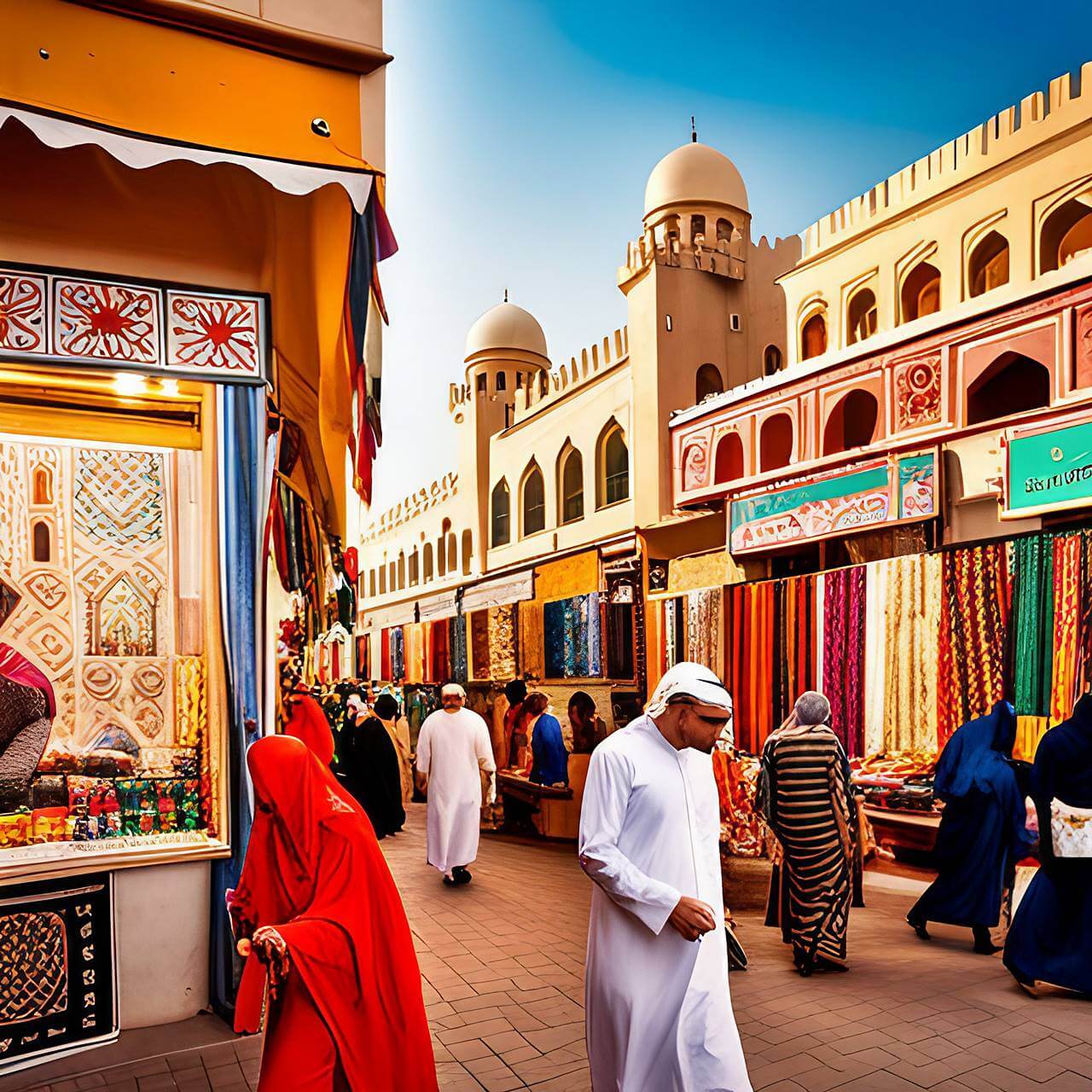 Things to Do
Explore the Lanes
Immerse yourself in the lively atmosphere as you walk through the bustling streets lined with shops and stalls.
Take your time to wander and discover hidden gems at every corner.
Indulge in Indian Cuisine
Treat your taste buds to an array of mouthwatering street food and traditional dishes.
From spicy chaats to aromatic biryanis, there's something to satisfy every palate.
Don't forget to try popular Indian sweets like gulab jamun and jalebi for a sweet ending to your culinary adventure.
Shop for Textiles and Apparel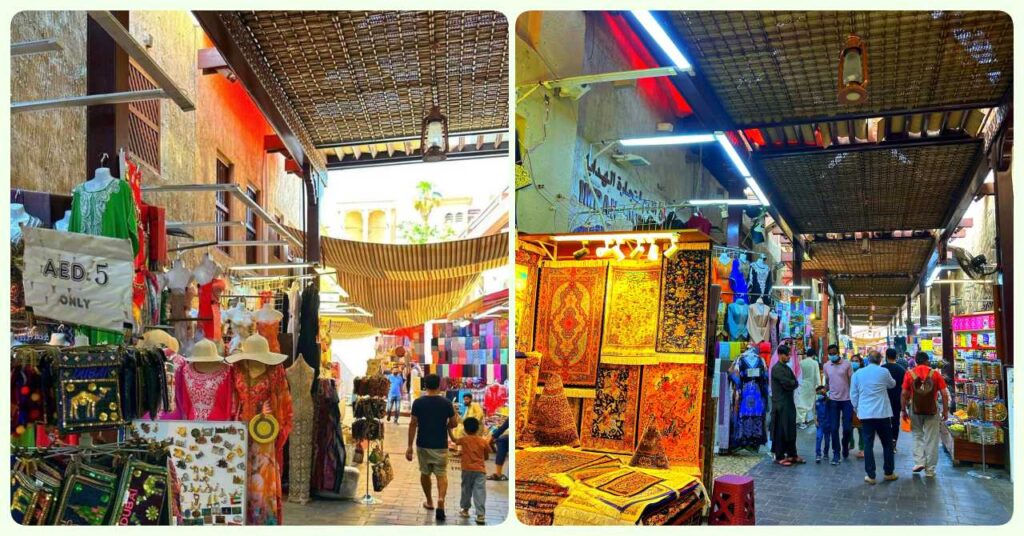 Browse through the diverse collection of fabrics, including vibrant silk, intricately embroidered sarees, and traditional clothing.
The bazaar offers a wide range of options for both casual wear and special occasions, allowing you to add a touch of elegance to your wardrobe.
Hunt for Antiques and Artifacts
Discover unique and rare pieces of antique furniture, ornate lamps, vintage jewelry, and other collectibles.
Whether you're a seasoned collector or simply appreciate the beauty of the past, Meena Bazaar offers a captivating experience for antique lovers.
Embrace the Vibrant Culture
Take the opportunity to embrace the vibrant Indian culture that permeates the bazaar.
Engage with friendly shopkeepers, learn about traditional craftsmanship, and immerse yourself in the lively conversations and activities taking place around you.
Capture Memories
Don't forget to capture the vibrant atmosphere and unique experiences of Meena Bazaar.
Take photographs of the colorful shops, intricate textiles, and bustling streets.
These memories will serve as a reminder of your time in this lively marketplace.
Visit Nearby Attractions
Meena Bazaar is conveniently located near several popular attractions.
After exploring the bazaar, take a short stroll to the Dubai Museum to learn about the city's history, or visit Dubai Creek to enjoy a traditional Abra boat ride and admire the stunning waterfront views.
Tip: Remember to wear comfortable footwear, negotiate prices when shopping, and keep an open mind to fully embrace the spirit of Meena Bazaar. Whether you're a food lover, a shopping enthusiast, or a culture seeker, this historical marketplace promises an unforgettable experience filled with vibrant sights, enticing aromas, and memorable encounters.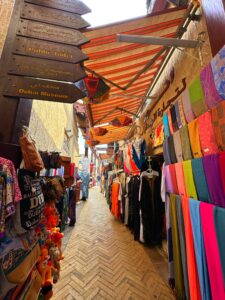 How to Maximize your Visit at the Meena Bazaar in  Dubai
Timing is Key: To truly immerse yourself in the local vibe, visit Meena Bazaar during the evening. The bazaar comes alive with vibrant lights and the hustle and bustle of shoppers and locals. The cooler temperatures make it more enjoyable to navigate the bustling streets, and you'll have a chance to witness the true energy and spirit of the market.
Explore Off-the-Beaten-Path: While the main lanes of Meena Bazaar are enticing, don't hesitate to venture into the lesser-known alleys and side streets. Here, you'll find hidden gems and smaller shops that often offer unique products at more reasonable prices. These less crowded areas also provide an opportunity to interact with local artisans and gain a deeper understanding of their crafts.
Engage with the Locals: The heart and soul of Meena Bazaar lies in its people. Strike up conversations with the friendly shopkeepers and artisans who are passionate about their trade. They can offer insights into the history, culture, and craftsmanship behind the products. Engaging with the locals will not only enhance your understanding but also create memorable connections.
Sample Local Delicacies: While the Indian cuisine in Meena Bazaar is exceptional, take a step further and explore lesser-known local delicacies. Seek out stalls that offer Emirati snacks like luqaimat (sweet dumplings), machboos (spiced rice with meat), and samboosas (samosas). These authentic flavors will provide a taste of the local culture and add a unique twist to your culinary adventure.
Bargain with Confidence: Bargaining is a common practice at Meena Bazaar, and locals know the art of negotiation well. Don't be afraid to haggle with shopkeepers, but do it with respect and a friendly attitude. Polite bargaining can often lead to better deals, especially in smaller shops. Remember, it's all part of the experience and a chance to engage in the local shopping culture.
Discover Hidden Eateries: While the food stalls are tempting, venture beyond the obvious choices and explore the local eateries tucked away in the surrounding streets. These hidden gems offer authentic flavors and a more intimate dining experience. Ask the locals for their favorite spots or follow the aroma of delicious aromas to uncover these culinary treasures.
Embrace the Culture: Meena Bazaar is not just a shopping destination; it's a cultural melting pot. Take a moment to appreciate the rich tapestry of cultures represented here. Engage in cultural activities like trying on traditional clothing, getting a henna tattoo, or enjoying a traditional dance performance. Embracing the local culture will create lasting memories and a deeper connection to the bazaar.
By following these expert tips, you'll unlock a more authentic and immersive experience at Meena Bazaar.
From exploring hidden corners to engaging with locals, your visit will be filled with unique encounters and a deeper appreciation for the cultural heritage that makes this marketplace truly special.
Important: Remember to have cash on hand when visiting Meena Bazaar, as smaller merchants may not accept credit cards.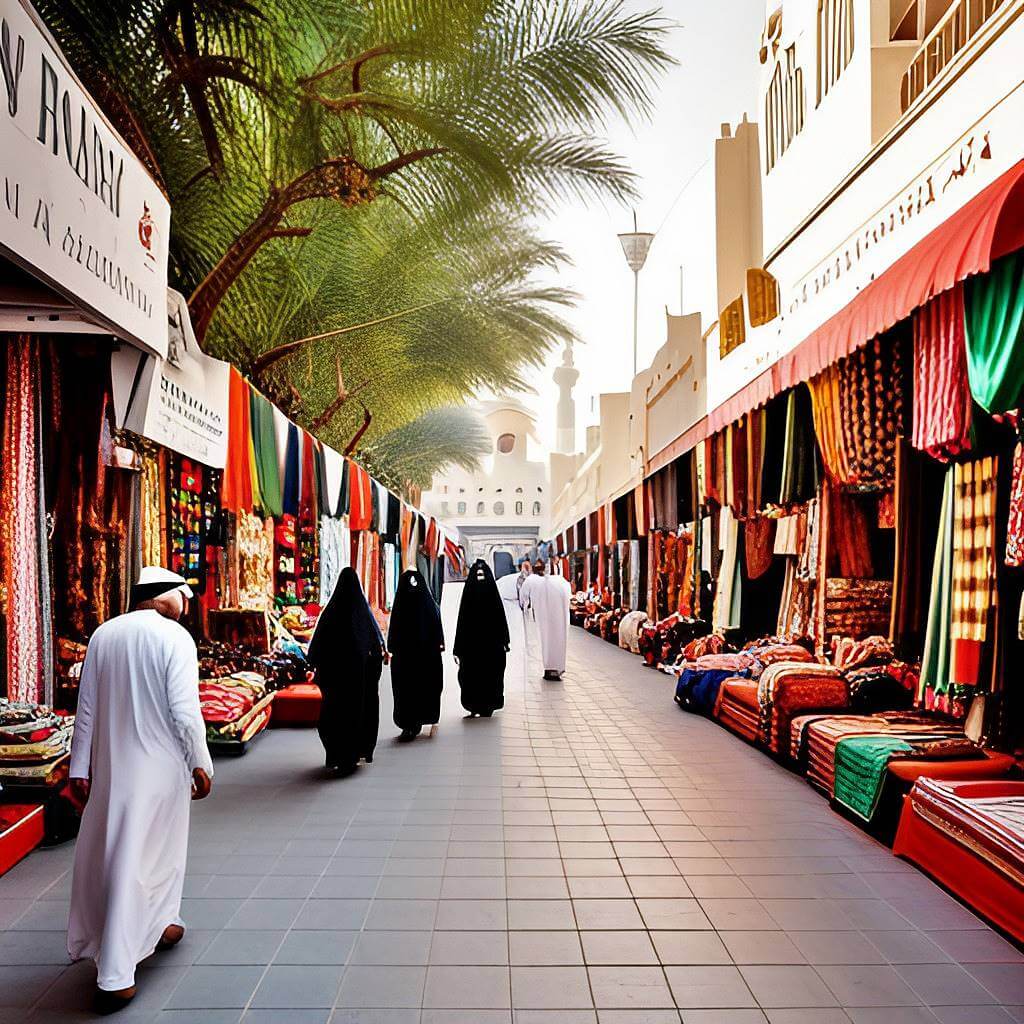 How to Get to Meena Bazaar in Dubai
Getting to Meena Bazaar in Dubai is convenient and easily accessible. Here's a guide on how to reach this vibrant marketplace from two nearby metro stations:
From Al Fahidi Metro Station:
Exit the metro station and head northeast toward Al Mankhool Road.
Take a right onto Al Mankhool Road and continue straight.
After a short walk, you'll reach Meena Bazaar, situated in the historical district of Al Fahidi.
The entire journey should take approximately 8 minutes on foot, allowing you to enjoy the surrounding area and soak in the atmosphere.
From Al Ghubaiba Metro Station:
Upon exiting the metro station, head northeast on Al Ghubaiba Road.
Continue straight, crossing Al Mina Road.
Keep walking until you reach Al Mankhool Road.
Take a left onto Al Mankhool Road and continue straight.
After approximately 9 minutes of walking, you'll arrive at Meena Bazaar, ready to explore its vibrant streets and shops.
Both routes offer a pleasant walk, allowing you to appreciate the surroundings and perhaps even stumble upon other attractions or interesting spots along the way.
Alternatively, if you prefer not to walk, you can consider taking a short taxi or ride-sharing service from either metro station to Meena Bazaar.
Taxis are readily available in Dubai and offer a convenient mode of transportation.
With these transportation options, you'll have no trouble reaching Meena Bazaar and embarking on a delightful adventure in this historical marketplace.
Google Map Location
Video: Meena Bazaar Dubai | Grand Souq – Deira | Old Market in Dubai | Full Tour | UAE – 4K
If you're planning to immerse yourself in the vibrant sights and sounds of Dubai's rich cultural heritage, join us for a captivating journey through Meena Bazaar.
In this immersive 4K video tour, we'll take you on a full exploration of this historic marketplace, also known as the Grand Souq in Deira.
Step into the old world charm as we wander through the bustling streets, lined with a plethora of shops and stalls offering a treasure trove of textiles, hand-embroidered apparel, spices, jewelry, and antiques.
Marvel at the exquisite craftsmanship displayed in the intricate fabrics and vibrant sarees, and feel the allure of the traditional market atmosphere.
As we delve deeper into the heart of Meena Bazaar, you'll witness the fusion of cultures that make this place so unique.
Discover the authentic Indian influence, earning it the nickname "Little India of Dubai."
Indulge your taste buds in a culinary adventure, sampling mouthwatering Indian street food and savoring the aromatic spices that fill the air.
Summary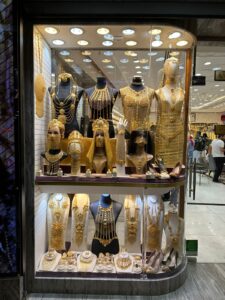 In conclusion, Meena Bazaar in Dubai stands as a testament to the city's multiculturalism and vibrant spirit.
Its unique blend of Indian influence, enticing aromas, and diverse offerings make it a must-visit destination for travelers and locals alike.
Whether you're seeking traditional textiles, indulging in flavorful cuisine, or simply immersing yourself in the lively atmosphere, Meena Bazaar offers a sensory journey that will leave you captivated.
READ NEXT: 17 Best Souvenir Gifts from Dubai, UAE