Getting around Dubai has been made more convenient with the introduction of the NOL card, an essential travel companion for using public transportation. To ensure a seamless travel experience, it's important to maintain a sufficient balance and know how to recharge your NOL card balance online.
Recharging your NOL card balance online is a user-friendly option that saves you time and effort. Let's take a look at the steps on how to recharge your NOL card balance online and make your Dubai travels smoother than ever before with the help of this guide. Let's get started!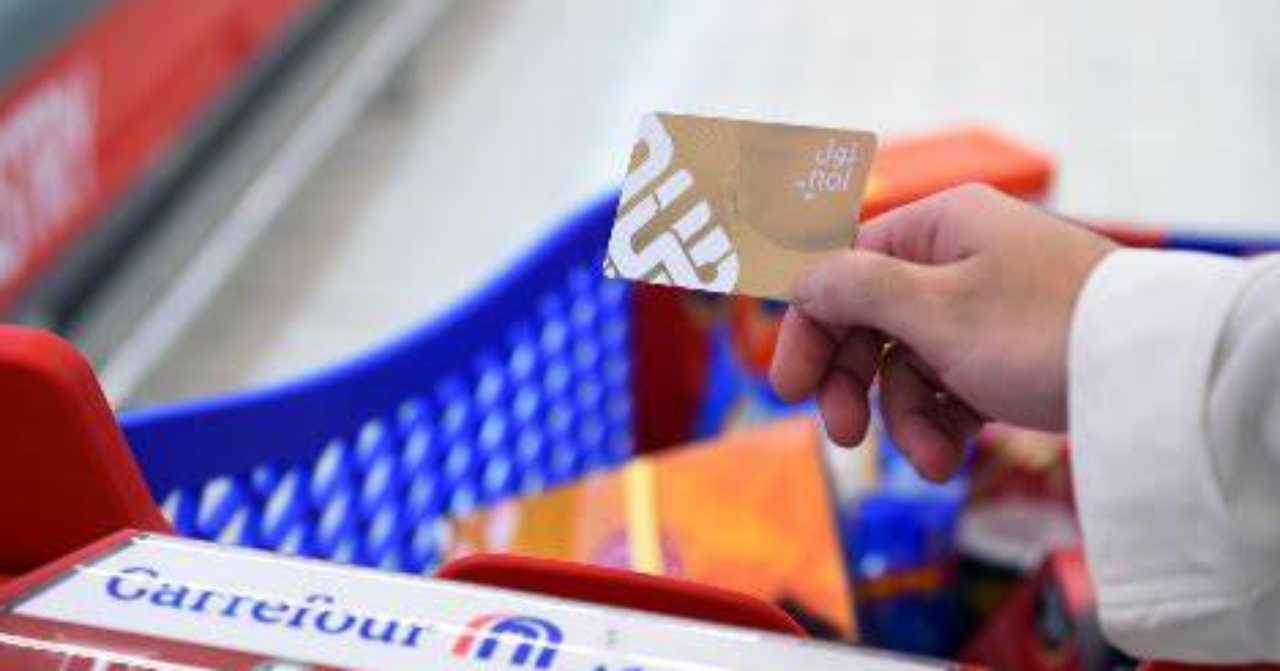 Checking your NOL Card Balance
When using public transportation in Dubai, the NOL Card has become an indispensable tool for residents and visitors alike. It offers a seamless way to access buses, metro trains, trams, and other modes of transport. While the NOL Card offers convenience, it's equally important to regularly check your card balance. Here's why:
Avoid Inconvenience During Travel: Running out of balance while in the middle of your commute can lead to unnecessary stress and delays. By checking your NOL Card balance before you embark on your journey, you can ensure you have enough funds to cover your fare, preventing any unexpected interruptions to your travel plans.
Efficient Journey Planning: Checking your NOL Card balance empowers you to plan your journeys effectively. You can gauge how many trips or journeys you can make with your current balance and adjust your travel plans accordingly. This ensures that you're never caught off guard without enough funds for your transportation needs.
Budget Management: Incorporating your NOL Card balance into your budgeting helps you allocate funds for transportation expenses. By being aware of your spending patterns and the remaining balance on your card, you can better manage your finances and ensure you have adequate funds available for both daily commutes and occasional trips.
Prevent Unnecessary Charges: Sometimes, it's easy to overlook the automatic top-up feature linked to your NOL Card. Regularly checking your balance can help you avoid overcharging or accumulating excess funds on your card due to automatic top-ups that you might not need.
Track Travel Expenditures: Monitoring your NOL Card balance allows you to keep track of your travel expenditures over time. This insight can be valuable for evaluating your transportation expenses and making informed decisions about your travel habits and patterns.
Maintain a Positive Experience: Smooth and hassle-free travel experiences enhance your overall perception of public transportation. By ensuring that your NOL Card has sufficient balance, you can contribute to a more pleasant journey for yourself and fellow passengers, while minimizing any disruptions caused by insufficient funds.
Online Convenience: With the availability of online platforms to check your NOL Card balance, the process has become incredibly convenient. You can check your balance from the comfort of your home or while on the go, making it easier than ever to stay informed about your card's financial status.
Steps to Recharge your NOL Card Online
To complement the convenience of checking your NOL Card balance online, topping up your card has also been streamlined through online platforms.
Just as with other Smart Card services, the NOL Card recharge process can be completed from the comfort of your own space, ensuring your card always has the necessary funds for your travels.
Here's how you can easily recharge your NOL Card online:
Visit the Recharge Page: To initiate the NOL Card recharge, access the official RTA website's dedicated top-up page: rta.ae/topup.
Provide Necessary Details: On the recharge page, you'll be prompted to enter your NOL tag ID and your email address. This information is crucial to link the recharge to your specific card.
Confirm and Make Payment: Once you've entered the required details, carefully review the information to ensure accuracy. Then proceed to make the payment using the provided payment methods. This step securely transfers funds to your NOL Card.
Activate the Top-Up: After successfully completing the online top-up, the pending amount will be available on your card, but it won't be immediately active. To activate the top-up, simply use your NOL Card at any online parking meter or metro gate after 45 minutes to 4 hours of the recharge.
Important Information:
Minimum and Maximum Limits: It's important to note that a minimum card balance of 7.5 AED is required to complete the recharge process. Additionally, there are maximum top-up limits to consider. For anonymous cards, the maximum top-up allowed is 1,000 AED. Once registered, this limit increases to 5,000 AED, providing greater flexibility for registered users.
Continuing from the Previous Content:
NOL Card Phone App – Nol Pay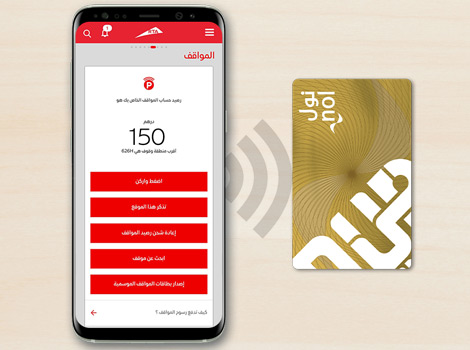 For those who seek even greater flexibility and convenience in managing their NOL Card, the Nol Pay app offers a solution tailored to modern lifestyles. Developed by the RTA, this official app empowers users to effortlessly manage their NOL Card while on the move. Here's how the Nol Pay app can enhance your NOL Card experience:
Download and Install the App:
To start benefiting from the Nol Pay app's features, download and install it from either the PlayStore (for Android devices) or the AppStore (for iOS devices). Simply search for "Nol Pay" and follow the installation prompts.
Top Up and Add Travel Passes:
With the Nol Pay app, you can conveniently top up your NOL Card or add travel passes directly from your phone, no matter where you are. This means you can ensure your card is always ready for your next journey without the need for physical visits or online access.
Real-Time Card Management:
The app provides you with real-time access to your NOL Card information. You can view your current balance, recent transactions, and other relevant details, all at your fingertips. This feature lets you stay updated on your card's financial status without needing to log in to a computer.
User-Friendly Interface:
Nol Pay's intuitive and user-friendly interface ensures that managing your NOL Card is a hassle-free experience. The app is designed with simplicity in mind, making it easy for users of all tech levels to navigate and utilize its features.
Empowerment Anytime, Anywhere:
The ability to top up your NOL Card and manage it directly from your phone empowers you to stay in control of your travel finances at all times. Whether you're on a bus, waiting for the metro, or just out and about, you can take charge of your NOL Card effortlessly.
Availability on PlayStore and AppStore:
You can access the Nol Pay app for free from both the PlayStore (Android) and AppStore (iOS). This makes it accessible to a wide range of smartphone users, allowing everyone to enjoy the benefits of enhanced NOL Card management.
The Nol Pay app is more than just a convenience; it's a tool that aligns with the modern, fast-paced lifestyle, ensuring you're always prepared for your travels.
By providing a seamless way to manage your NOL Card on the go, the app exemplifies the commitment of the RTA to optimize public transportation experiences in Dubai.
With the Nol Pay app at your fingertips, you have the power to control your travel plans with ease and efficiency, contributing to a more convenient and enjoyable journey throughout the city.
Where to Use Your NOL Card?
Did you know that your Nol Card is more than just a ticket to public transportation? It's a versatile tool that offers convenience and value across various aspects of your Dubai experience. From transportation and dining to attractions and daily services, your Nol Card can be your all-in-one companion. So, once you've topped up on your credit balance, be sure to make the most of your Nol Card beyond the world of public transportation:
Taxi Fares and Parking: Extend the utility of your Nol Card by using it to pay for RTA taxi fares and RTA-paid parking at the Etihad Museum. This means you can smoothly transition from public transportation to taxis or parked vehicles without worrying about carrying multiple payment methods.
Shopping and Dining: Your Nol Card transforms into a wallet for over 2000 shops throughout the city. From grocery stores to snack outlets and selected casual dining restaurants, your card enables convenient purchases across a wide range of establishments.
List of Participating Restaurants: Enjoy the ease of payment at popular dining destinations:
800 Degrees Pizza
Burger King
Carter's
Cravia
Gloria Jean's Coffee
London Dairy
Mister Baker
Pavo's Pizza
Explore Attractions: Immerse yourself in Dubai's entertainment scene using your Nol Card:
Etihad Museum
IMG World of Adventure
Pharmacy Visits: Utilize your Nol Card to make purchases at participating pharmacies:
Convenient Supermarket Shopping: Streamline your grocery shopping at renowned supermarkets and convenience stores:
Aswaaq
All Day convenience store
Al Maya supermarkets
Carrefour
K Circle
Lulu Hypermarket
Zoom
Essential Services: Enhance your daily activities with your Nol Card:
Enjoy telecommunication services from 050 telecom
Avail car services from Autopro
Fuel up at ENOC petrol stations
Access medical services at Medcare clinics
Complete government-related tasks at TASJEEL government services
Emaar Nol Card for Exclusive Discounts: Discover the Emaar Nol card, priced at Dhs55 per card, for remarkable discounts at prominent attractions:
Burj Khalifa
Dig-It
Dubai Aquarium
Dubai Mall
Dubai Opera
Ekart Zabeel
KidZania
VR Park
Your Nol Card isn't just a travel pass; it's your key to an enhanced Dubai experience. By understanding and utilizing its diverse capabilities, you can simplify payments, access entertainment, and even enjoy exclusive discounts. Whether you're exploring attractions, dining out, or taking care of everyday tasks, your Nol Card empowers you with convenience and value across the city's myriad offerings.
Frequently Asked Questions
1. What is the minimum card balance required for a recharge?
The minimum card balance required for a recharge is 7.5 AED.
2. What are the maximum top-up limits for the NOL card?
For anonymous cards, the maximum top-up allowed is 1,000 AED. After registration, the limit increases to 5,000 AED.
3. Can I recharge my NOL card using the Nol Pay app?
Yes, you can recharge your NOL card using the Nol Pay app. Download the app from PlayStore or AppStore, and follow the steps to top up or add travel passes to your card.
4. How long does it take for a pending top-up to become active?
After successfully recharging your NOL card online, the pending amount becomes active after using your card at an online parking meter or metro gate, usually within 45 minutes to 4 hours.
5. What is the Emaar Nol card and how does it offer discounts?
The Emaar Nol card is a collaboration between Emaar and Nol Cards. It costs Dhs55 per card and can be purchased at Nol stations and Emaar counters. This special card offers discounts of up to 40 percent on attractions like Burj Khalifa, Dubai Aquarium, Dubai Mall, and more.
6. Can I use my NOL card to pay for RTA taxi fares?
Yes, besides public transportation, you can use your NOL card to pay for RTA taxi fares, making it a versatile payment method for various transportation options.
7. Where can I use the funds on my NOL card for purchases?
You can use the funds on your NOL card to make purchases at over 2000 shops across Dubai, including restaurants, supermarkets, attractions, and more.
8. How do I activate a pending top-up on my NOL card?
To activate a pending top-up, use your card at any online parking meter or metro gate after 45 minutes to 4 hours of the recharge. This will make the recharged amount active for use.
Remember, these answers provide a general overview. For the most accurate and up-to-date information, it's recommended to refer to the official RTA website or relevant sources.
Summary
In conclusion, the NOL card has truly transformed the way people navigate Dubai, providing a vital link to its efficient public transportation system.
As we've seen, maintaining an adequate balance on your NOL card is crucial to avoid any disruptions during your journeys.
Thanks to the user-friendly option of recharging your NOL card balance online, the process has become more convenient and accessible than ever before.
By understanding the simple steps outlined in this guide, you're well-equipped to effortlessly manage your NOL card balance.
This knowledge empowers you to take charge of your travel experiences and ensure a seamless journey throughout the city.
Embracing the capabilities of the NOL card not only enhances your convenience but also contributes to the efficiency and effectiveness of Dubai's transportation infrastructure.
So, whether you're exploring attractions, dining out, or simply commuting, the NOL card is your reliable companion.
As you venture through Dubai, remember that a well-maintained NOL card isn't just a convenience – it's your passport to a smoother, more enjoyable travel experience in this vibrant city.
READ NEXT: How to Block Your Nol Card if it Gets Lost or Stolen