On Tuesday (April 7), amid exceptional circumstances this year, the World Health Organization (WHO) led the observance of World Health Day, thanking healthcare workers especially nurses and midwives, who are considered the "backbone" of the healthcare system. 
In line with this, His Highness Sheikh Mohammed Bin Rashid Al Maktoum, Vice President and Prime Minister of the UAE and Ruler of Dubai, took to his twitter account to pay a special tribute to medical professionals and healthcare providers who risk their lives to save others' lives.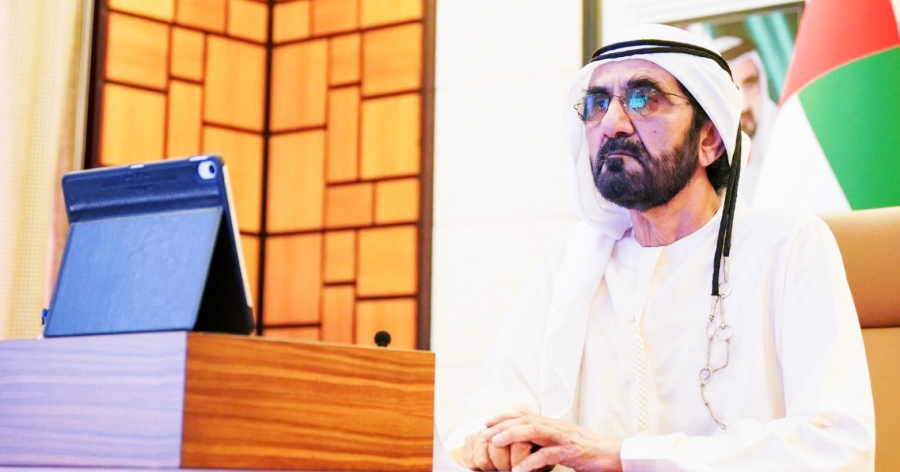 Sheikh Mohammed Shares Video Thanking Healthcare Workers on World Health Day 
In the video Sheikh Mohammed posted on his Twitter account, the UAE leader noted that neither a day, a month nor a year is enough to thank the courageous healthcare providers, who represent the unsung heroes in the fight against the coronavirus outbreak, as shared in a report by Gulf News.
With the UAE currently placed on community lockdown for a few more weeks, Sheikh Mohammed acknowledged the fact that healthcare workers and volunteers are the country's first line of defense and lead the battle against the coronavirus pandemic.
In observance of World Health Day, the UAE leader shared on his Twitter page: "The World Health Day is observed today amid exceptional circumstances experienced by the entire globe. Allocating one day, a month or a year is not enough to thank healthcare providers who risk their lives for people's lives. They stay away from their families and stay in their hospitals so that people stay safe in their homes. May Allah bless you to protect people."
يمر يوم الصحة العالمي اليوم بشكل استثنائي على العالم. شكر مقدمي الرعاية الصحية لا يكفيه يوم ولا شهر ولا عام..يخاطرون بحياتهم من أجل حياة الناس..ويبتعدون عن أسرهم لكي تقترب الأسر من بعضها..ويبيتون في مستشفياتهم من أجل يبقى الناس مطمئنين في بيوتهم.حفظكم الله ووفقكم لحفظ عباده وخلقه pic.twitter.com/VTo8f57W9Q

— HH Sheikh Mohammed (@HHShkMohd) April 7, 2020
A few weeks back, Sheikh Mohamed also thanked the healthcare workers in the UAE through an online campaign launched by His Highness Sheikh Mohammed bin Rashid Al Maktoum, Vice-President and Prime Minister of the UAE and Ruler of Dubai. 
Sheikh Mohammed, in a heartfelt message, expressed his gratitude to the country's selfless heroes in the frontlines, saying: "My sincere thanks to medical cadres – from the youngest staff to the chiefs – who are standing as the first line of defense against COVID-19. We are indebted to them and their efforts will never be forgotten."
Although there is no definite timeframe as to when the pandemic will be contained, the UAE leaders have been proactively communicating with the public including all involved sectors such as the healthcare industry, that the government is doing everything in its capacity to provide all the needs of its people, most especially the healthcare workers in the frontlines against this battle against the coronavirus. 
ALSO READ: Don't hoard, Dubai assures residents there is enough stocks of face masks, gloves and sanitizers