With the announcement of the official date for the Eid Al Adha holiday on July 31 this year, preparations in the UAE are starting to pick up starting this week. And with it, the Abu Dhabi has also released a statement reminding residents to avoid family gatherings and other private parties and functions during the Eid Al Adha Holiday.
The ongoing pandemic has made the UAE government enforce stringent measures such as fines to control the spread of the virus in communities once again after the country has made marked developments in terms of control and management of the virus among populations.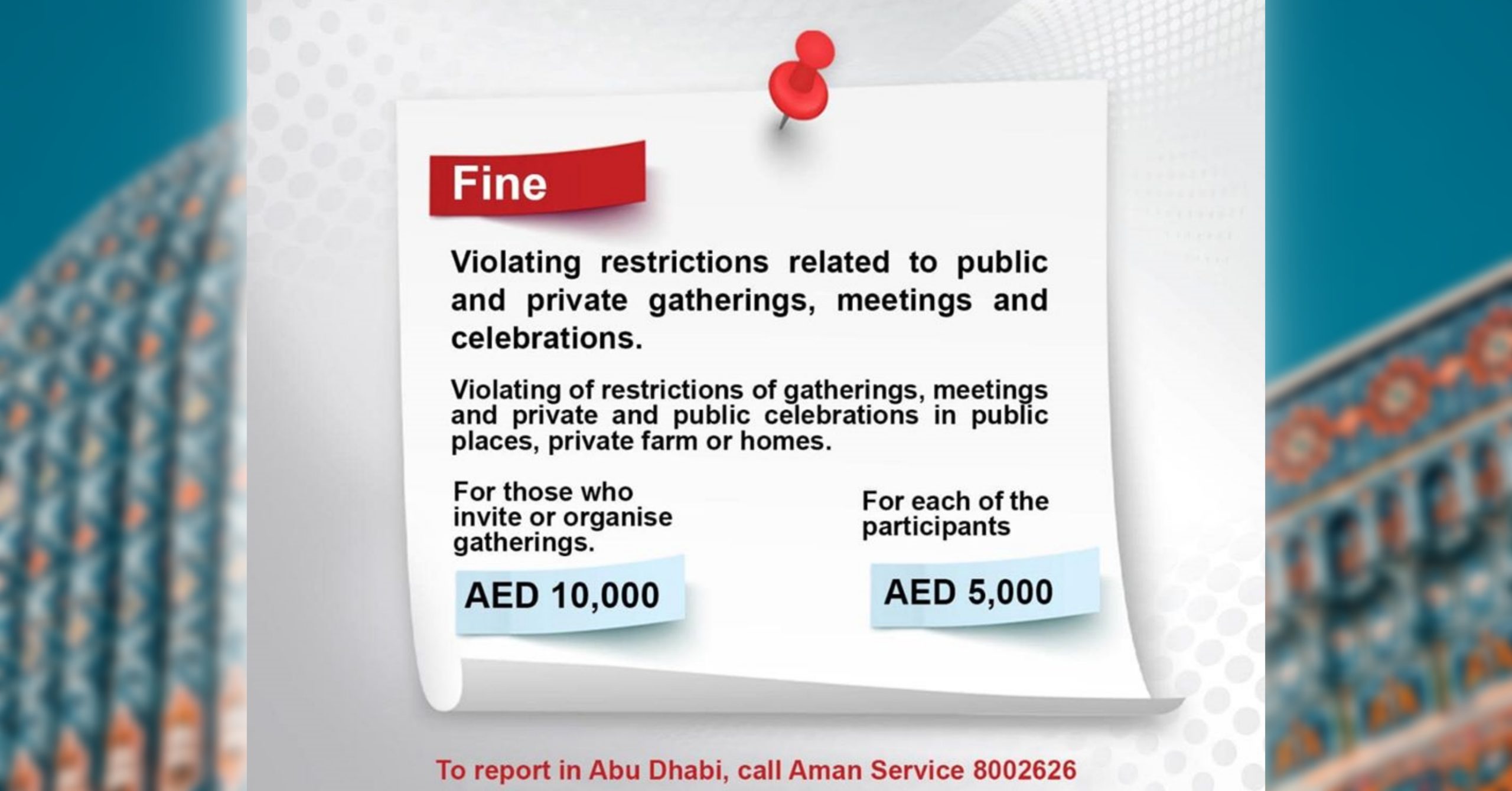 Eid Al Adha in UAE: Organizing Gatherings and Parties Could Land You a Fine of AED 15,000
A fine of AED 10,000 (approx. $2,722) will be imposed for the organizer of the gatherings while each participant will be fined AED 5,000 (approx. $1,361).
Under Resolution No. 38 of 2020, which forms part of the preventive measures against the spread of the coronavirus disease (COVID-19) in the UAE, gatherings, meetings, and private and public celebrations in public spaces, private farms, or homes are strictly prohibited.
Those who will be caught violating the law will be referred to the National Emergency Crisis and Disaster Management for legal action.
In the past few weeks, the UAE had begun to ease restrictions on public activities such as dining out, going to the mall, traveling, and going back to work after the success of the National Sterilization Program by the government. However, officials are not taking any chances as the threat of a second or third wave is just looming around.
If you notice any suspicious gatherings or events in your area, you can report the violators to authorities. You may call the Abu Dhabi Police hotline at 8002626, send them an SMS via 2828, or send an email to aman@adpolice.gov.ae.
For this year, family gatherings and community events will not be allowed in celebration of the Eid Al Adha holiday. 
The UAE government encourages all residents and their families to stay home and to avoid any forms of large gatherings to prevent the unwanted spread or spike in the number of cases of COVID-19 in the UAE.
ALSO READ: Emirates: First Airline to Cover COVID-19 Expenses for Passengers