A fun run will take place on Sheikh Zayed Road on Friday – November 26, 2021. This is the first time that Dubai's iconic highway will turn into a running track. As part of the Dubai Fitness Challenge (DFC), residents and visitors are encouraged to get active and join the fitness movement with the Dubai Run 30×30 on Sheikh Zayed Road.
The event is FREE to attend. But you need to register to participate. There will be a 5-km Fun Run and a 10-km Run, with both routes starting and ending at Dubai World Trade Centre.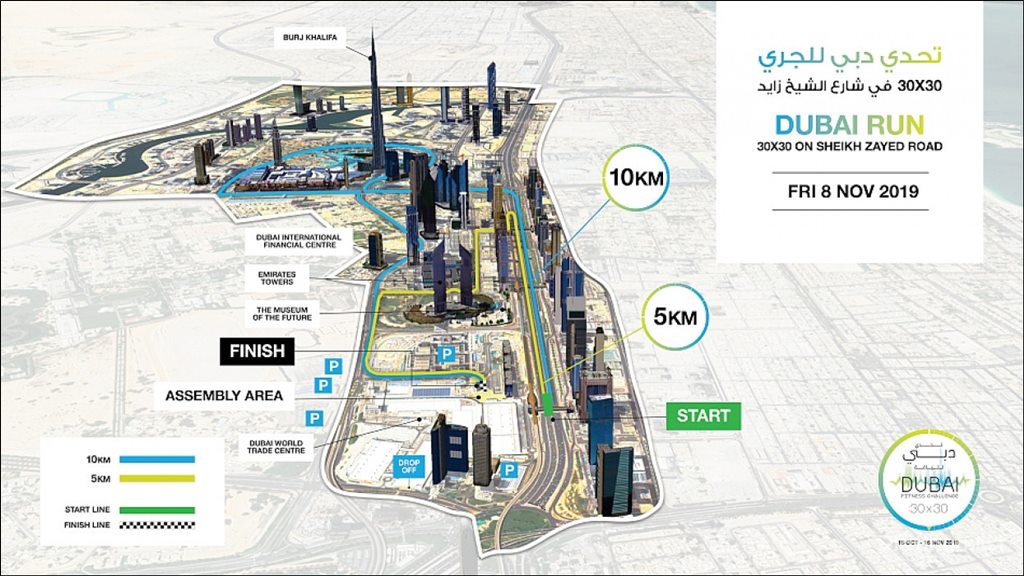 Dubai Run 30×30 on Sheikh Zayed Road for Dubai Fitness Challenge
This marks the first time that people have been allowed to run on a section of the 14-lane highway, giving participants a unique, on-foot perspective of iconic sights as they come together to demonstrate their commitment to an active lifestyle and DFC's vision to make Dubai the most active city in the world.
5km
The 5km fun run is open to all ages, abilities and fitness levels – also accommodating strollers and wheelchairs to be as inclusive as possible for families and people of determination. It also serves as a fun day out for schools as well as government and corporate groups, who are encouraged to sign up and attend the run with all their friends and colleagues.
The 5km run begins at 6:45am, the latest time of entry to the Assembly Area with your bib is 6:30 am.
10km
The 10km run has been created for running enthusiasts who are 18 years of age or older – promising to be a memorable route where they can aim to beat their personal best.
The 10km run begins at 6:30am, the latest time of entry to the Assembly Area with your bib is 6:15 am.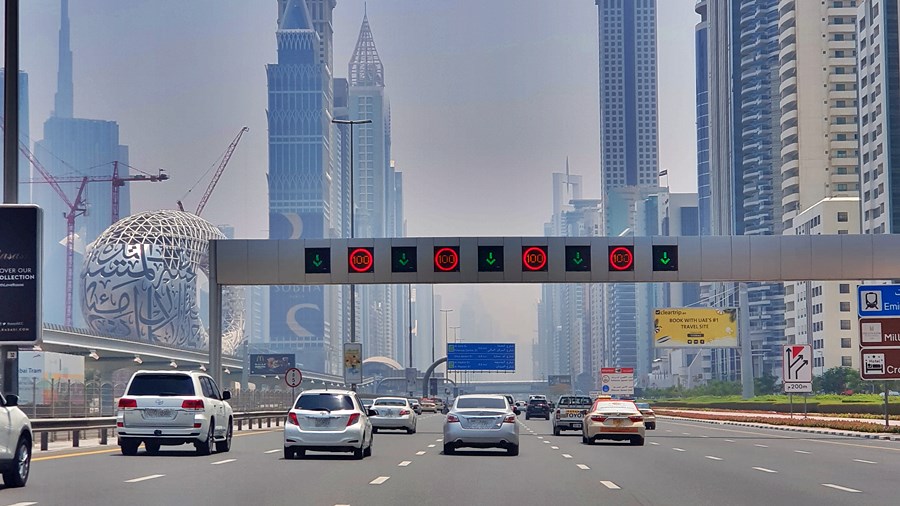 Registration is essential prior to the event for all attendees 8 years and older for the 5km fun run and 18 years and older for the 10km run. Children under 8 years old do not need to sign up to take part in the 5km fun run.
Dubai Run is presented by DEWA, in association with Etisalat, Dubai Police, RTA and ARN.
Join thousands of others to show your support for the city and DFC, and register now on PlatinumList: https://dubai.platinumlist.net/event-tickets/77469/dubai-run.