With a number of great tourist attractions in the country, and some undergoing maintenance or upgrade, an adventure facility in Ras Al Khaimah showcasing the world's longest zip line will soon announce its reopening date following a serious incident from December of last year.
However, to ensure safety and the appropriateness of these facilities, in-depth maintenance work and evaluation are required. At any case, safety is priority before anything else. And the UAE government wants to strictly reinforce this requirement moving forward from the disastrous incident that happened recently.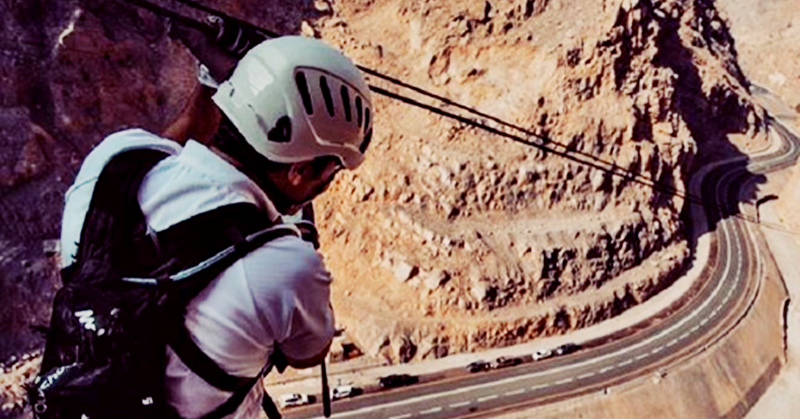 Longest Zipline in the World to Reopen After Maintenance Work
The world's longest zipline located in Ras Al Khaimah, UAE has recently shared an announcement that it will soon get back in business once all the necessary maintenance has been completed. This is following a tragic helicopter crash just last month.
According to an earlier statement released by facility developers, Toroverde, all zipline flights have been cancelled as of the time being in consideration of a 'very serious incident' on the mountain.
With this development, the Jebel Jais Mountain Park and access road have been shut off from the public and guests until further notice, in order to accommodate the emergency access the facility will require.
Four crew members have died after their helicopter crashed into Jebel Jais. The helicopter had hit the zipline before going down in a fiery explosion.
On Sunday, the company had released an announcement on social media describing a possible re-opening date.
Accidents can happen anywhere, and with the extent of all possible consequences, facility operators must put enough time and preparations in order to minimize the probability of arriving at any untoward incident.
The temporary closure was expected, however, whether it's too soon to "re-open" or not all depends upon safety engineers and operational experts handling the maintenance work. There are still plenty of great tourist attractions here in the UAE. But as for you, would you ever visit the facility once it re-opens? Let us know through the comment section below.