South Cebu has a lot of things to offer. From centuries-old churches, prestine beaches and even yummy delicacies too. In the town of Argao, both locals and those from neighboring towns look forward to skimboarding, a fun sport which is famous especially during the monsoon season.
Instead of staying indoors during the rainy season, skimboarding junkies wouldn't miss their chance to head over to Mahayahay Beach in Argao as this is the perfect time to skimboard.
Skimboarding at Mahayahay Beach in Argao, Cebu
two skimboarding junkies
The tide and the unusual shape of Argao's coastline makes it an ideal place to skimboard because of its big waves.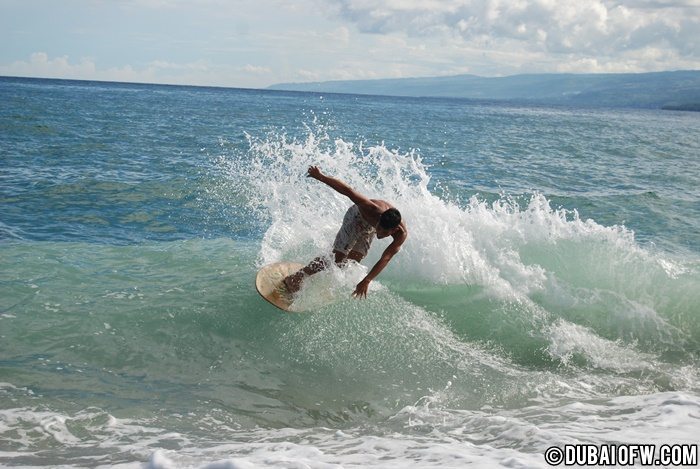 big coastal waves ideal for skimboarding
volleyball net at Mahayahay's brown sand beach in Argao, Cebu
riding the waves in Argao beach
There are skimboards for rent in the area. If you want to rent, look for skimboards for rent immediately as those wooden planks get rented out fast. Local kids in the area usually rent their boards out but there are times that they would rather enjoy playing with the big swells rather than renting out their skimboards.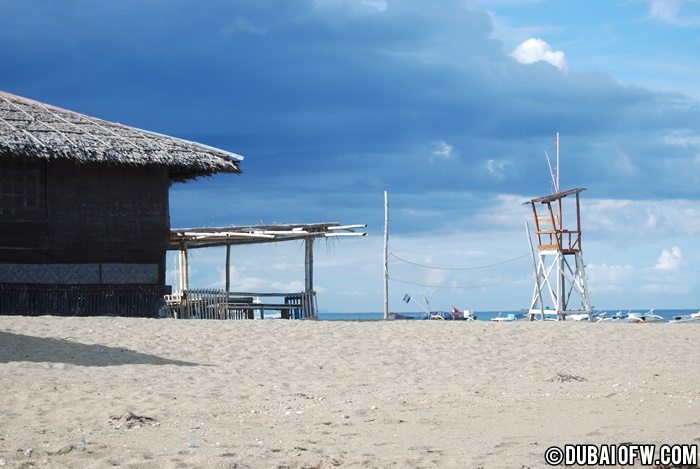 Mahayahay Beach, Argao's public beach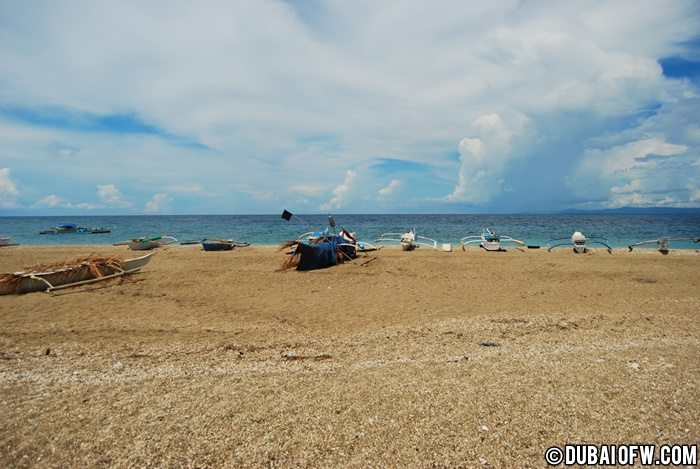 boats are parked on the calmer side of the beach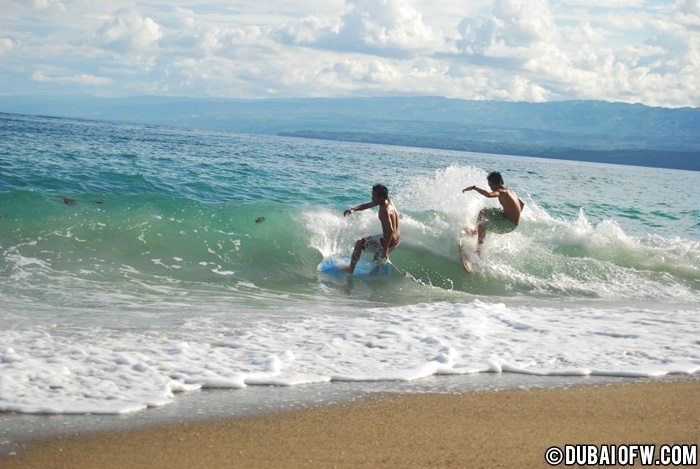 How to get to Mahayahay Beach in Argao
From Cebu City, head over to the South Bus Terminal and ride a bus (airconditioned or non-airconditioned) going to Argao. Get off the bus once you reach the town proper. You can buy your food supplies in town then hire a tricycle to bring you to Mahayahay Beach.