Six months of unlimited weekly deals are available at Carrefour stores and carrefouruae.com from February 2021 until July 2021
The regionwide extended promotion period allows customers to capitalise on unmissable deals in-store while adhering to social distancing requirements
'It's a Big Deal': Carrefour Kicks Off the Region's Longest Running  Retail Promotion
(Dubai), (UAE), 21, February 2021: Carrefour, owned and operated by Majid Al Futtaim in the UAE, launched today an extraordinary six-month promotional campaign across its physical and digital stores regionwide. The retail campaign brings weekly savings deals on a vast range of essential items including vegetables, fresh food groceries, electronics, kitchen appliances, textiles and many more.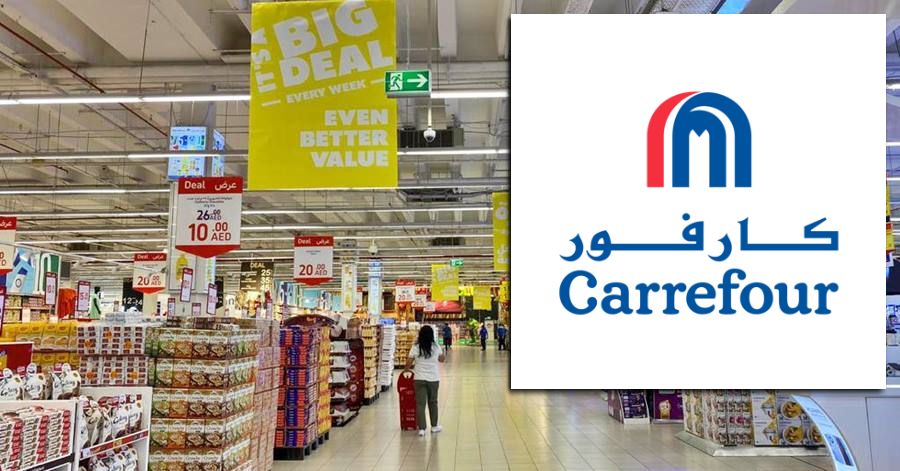 Aptly called "It's a Big Deal", the promotional campaign supports customers at a time when many are looking to trim their household outgoings and grocery spend in the wake of the pandemic. Always focused on delivering exceptional value for customers through every experience, It's a Big Deal will see promotions and savings of up to fifty per cent on Carrefour's top quality items throughout the campaign's six-month duration. To keep up with current trends and the evolving needs of its customers, Carrefour UAE will refresh and update its promotions across various product categories every two-months throughout the campaign.
Carrefour customers shopping in-store and online can enjoy offers on different product categories every day with bigger discounts to avail over the weekends. In addition, SHARE points for SHARE members will continue to accrue on the purchase of any Carrefour grocery products.
Philippe Peguilhan, Country Manager of Carrefour UAE at Majid Al Futtaim Retail, commented, "As a proud part of the communities we serve, we know the pandemic has brought uncertainty into our everyday lives. But with the launch of It's a Big Deal — the region's biggest ever promotion — we're making one thing sure: every time you visit Carrefour, you're guaranteed exceptional choice and value. The campaign is yet another way we guarantee more for you — our loyal customers."
Alongside providing months of savings, the extended promotion period aims to prevent a significant spike in in-store visits as customers rush to capitalise on short-term deals, which could interfere with Carrefour's social distancing requirements.
Customers can make a saving today by shopping in-store or online at https://www.carrefouruae.com