After the UAE has launched its #StayHome initiative to curb the spread of virus in communities, much of the government's efforts have been focused on how to keep people safe inside their homes. 
Also Read: Dubai Police Arrests Woman for Encouraging People to Break #StayHome Rules
In line with this, the Dubai government has also launched the National Disinfection Programme, aimed to combat the spread of the coronavirus outbreak through city-wide sanitation and disinfection.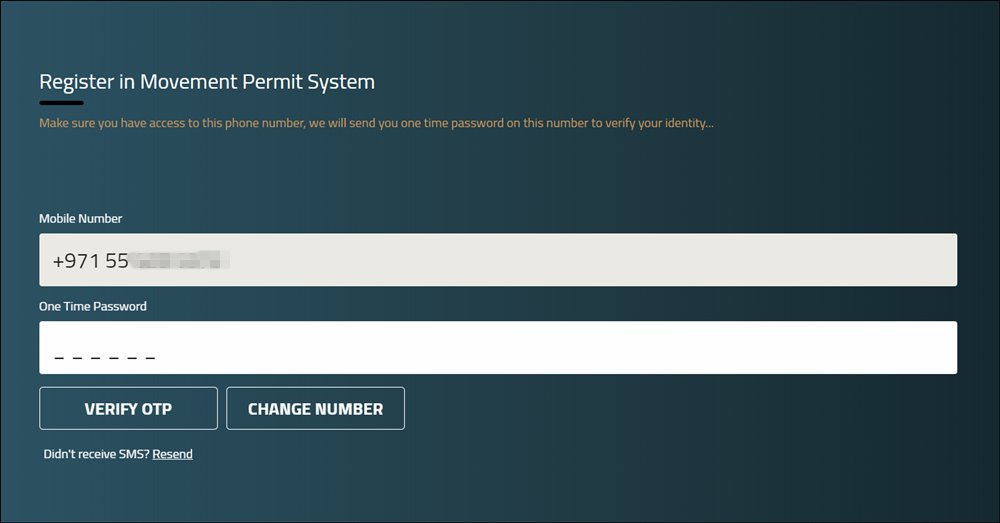 How to get a permit to move during disinfection period dubai? Register on this Website First
Residents have been directed to stay home during this time, limiting movement strictly and to not leave their homes except to buy food, basic essentials, and medicines.
Dubai's Higher Committee has launched a website where residents can request permission to leave home during the National Sterilisation Programme for the aforementioned purposes only. 
According to the committee's directives, only those who have registered on the website and received approval for their request will be allowed to leave home in Dubai. The process has been put in place to ensure the safety of the public during the Sterilisation Programme.
The Higher Committee of Emergency, Crisis and Disasters Management in Dubai introduces a new website to issue move permits for essential purposes during the hours of National Disinfection Programme running for three days from 8 PM to 6 AM.
To register: https://t.co/wvk70cvdTS pic.twitter.com/wCujq3QE7s

— Dubai Media Office (@DXBMediaOffice) March 26, 2020
Meanwhile, people working in vital fields, including energy, communications, medical, police, army, pharmaceutical, electricity and water, airport and immigration, banking, mass media, and construction sectors, as well in petrol stations, will be allowed to leave home during this period without registering on the website. However, they should carry their Emirates ID and work ID cards and present it for verification when required.
How to Register via the Website:
Residents interested to request permission to leave their homes should:
Register their phone number after which they will receive an OPT code via SMS to complete the process.

After this, users will be requested to provide other essential information such as their Emirates ID, car registration, details of their purpose and destination and time of the trip.
Once this process has been completed, users will receive an SMS confirming registration.
The Higher Committee urged the public to comply with directives for staying at home during this critical period. Those who violate directives during this period will be subject to legal action.
The National Sterilisation Programme is part of the government's preventive and precautionary measures against COVID-19. 
The National Sterilisation Programme, launched by the Ministry of Health and Prevention and the Ministry of Interior, in collaboration with local and federal authorities across the UAE, including Dubai, will take place daily over the weekend between 8:00 pm and 6:00 am, from March 26 (Thursday) to the morning of March 29 (Sunday).
In many places in the country, places usually filled with people have become empty during this period, signifying the community's positive response to UAE leaders, urging citizens to stay at home and to be safe during this period.
Furthermore, the government has also launched other initiatives in conjunction with the sterilization program to support people as they stay indoors. Recently the UAE government launched an online portal where residents can get their food stocks replenished and other basic needs met. Also, the government has already approved the initiative to allow majority of employees in certain sectors to begin working from home effective Sunday, March 29.