Dubai is known for embracing advanced technology. It's got flying taxis, rescue drones, robocops, and a pharmacy run by robots, to name a few. Just recently, a new restaurant has taken hospitality to greater heights — with an entertaining robot host!
ALSO READ: 10 Futuristic Inventions at GITEX Technology Week
The state-of-the-art robot stands at the entrance of Tanuki, a newly-opened Asian restaurant at The Dubai Mall. After welcoming diners, the robot proceeds to sing, dance, and interact with them. How cool is that?!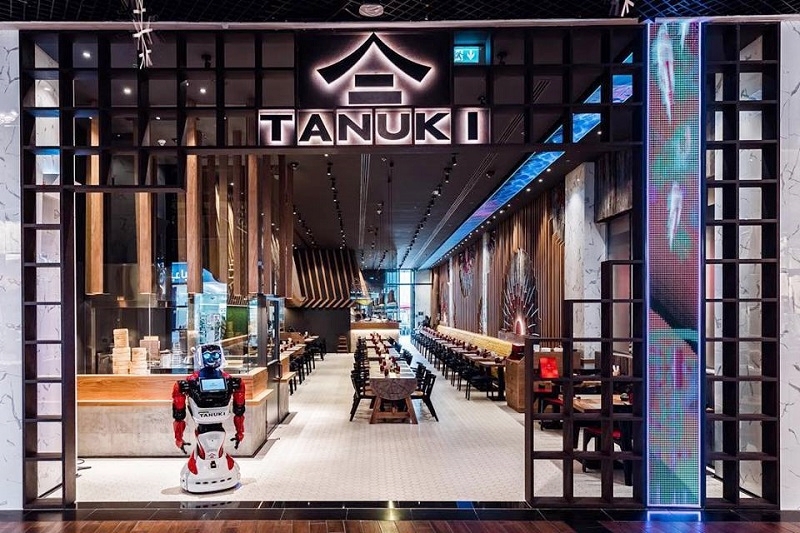 Tanuki Dubai Features Fun Robot Host
Tanuki is a popular restaurant chain, with branches in the U.S. and Russia. Its newest branch is now open on the ground floor of The Dubai Mall, The National reported. It includes an outdoor terrace, where guests can enjoy great food while gazing at the Dubai Fountain and the Burj Khalifa.
Speaking of food, Tanuki serves Asian-fusion dishes, including Chinese and Japanese cuisines. Among its delicious specialties are:
Tanuki tom yum soup
California hot maki
Philadelphia unagi maki
Tanuki kogase with salmon, eel, and cream cheese
Tanuki shinsei maki with crab, salmon, and tobiko
Xian long bao with chicken, truffle, and seafood
Handmade dim sum, rice dishes, and wok-fried noodles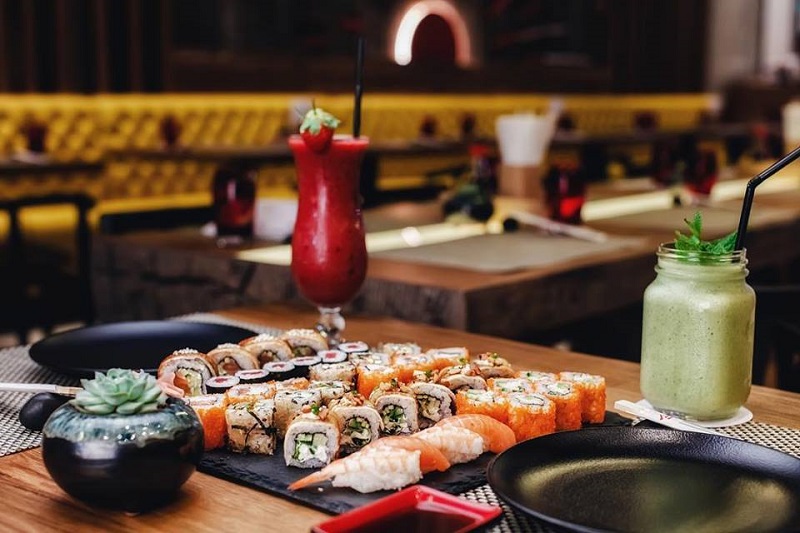 The concept creator and co-founder of Bulldozer Group (which brought Tanuki to Dubai), Alexander Orlov, shared that the menu is based on "many philosophies, sayings, etiquettes, and beliefs." Its well-balanced dishes are prepared in such a way that diners may "fully appreciate the taste of food and life," he explained.
As for the robot, it is always eager to welcome guests at Tanuki Dubai. Aside from singing, dancing, and entertaining the guests, it also gives away vouchers and tickets — all of which can be redeemed at the restaurant!
Here is a video of the robot, shared on Tanuki Dubai's Facebook page:
Tanuki Dubai is open from 11 am to midnight on weekdays (Sunday to Wednesday) and 11 am to 1 am on weekends (Thursday to Saturday). For more information, you may call +971 (04) 580 8228 or visit the restaurant's official website.
ALSO READ: Couple's Wedding Formalized through a "Robot"
With mouth-watering dishes, an entertaining robot, and fantastic views of Dubai, Tanuki seems to be worth a try, indeed! On the other hand, if its classic Pinoy dishes that you're after, here's a list of Filipino restaurants in Dubai that are bound to satisfy your cravings!