Just the other day, a Filipina was honoured by the Dubai Police for returning a bag full of money. Recently, another man, an Asian taxi driver, was praised for doing a similar deed.
ALSO READ: UAE Driver Receives 'Big Surprise' from Dubai Police
On Thursday, the Dubai Police shared that they recognized the driver, Mohammad Nazem, for returning a bag full of money that was left by its owner, a footballer, inside the taxi.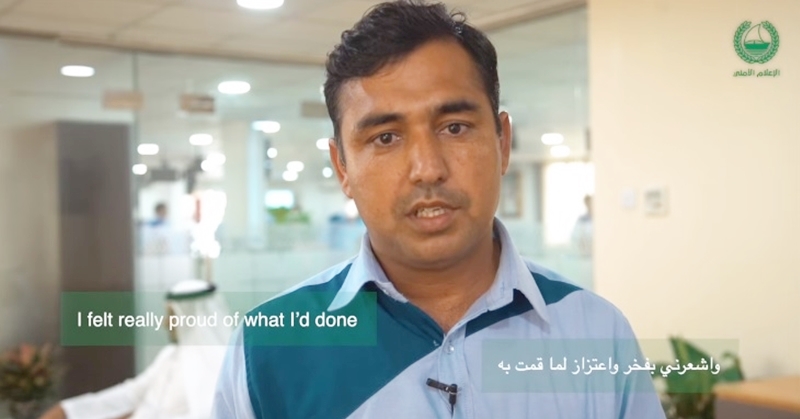 Dubai Police Honour Taxi Driver for His Honesty
Nazem was on duty when a passenger left a bag full of money inside his taxi. The owner happened to be Bismark Ferreria, a Brazilian football striker at the Khor Fakkan Football Club, Gulf News reported.
When he saw the bag left behind on the back seat, Nazem said that he immediately went to the nearest police station and gave it to them. The police told him that they'd call him later.
Two days later, the taxi driver was surprised to see a team from Dubai Police arrive at his workplace. Right in front of his superiors and fellow drivers, the police officers honoured Nazem for his honesty and good deed.
According to Nazem, he felt really proud of what he had done. He also reminded his fellow drivers and the public to hand over lost items, such as money and mobile phones, to the police if they chance upon them.
Check out this video of Nazem being honoured at his workplace, as shared by the Dubai Police on their official Facebook page:
ALSO READ: Foreign Maid Who Took Care of Abandoned Toddlers in Ajman Rewarded
Kudos to you, Nazem! Indeed, acts of honesty and kindness can go a long way. And speaking of good deeds, did you hear about the Dubai citizen who was rewarded generously by the Dubai Police for following traffic rules? Read more about it in this article about the white points system.