I've been working as a sales executive for a small business shop in Dubai in the last 11 months. My current salary is more than what was initially offered to me which made me accept this job with a limited contract. After finding out the common salary bracket of sales employees inside the mall, I realized that I was lucky enough to have this pay.
Related Article: Difference Between Limited and Unlimited Contract in UAE Labor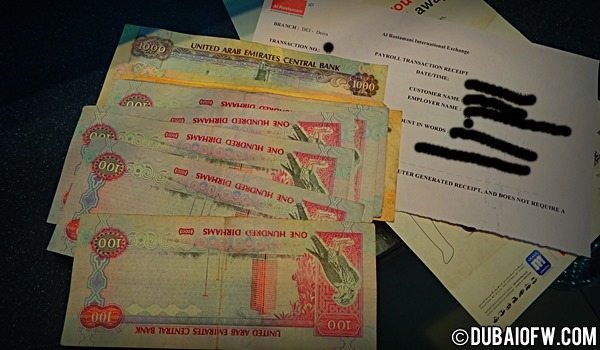 Dubai money – easy come, easy go
With the cost of living in Dubai rising, it was a big question for me if a Pinoy can save in the UAE. I had to ask how much is the monthly expense of an average Pinoy here? By the way, I categorize myself as "Average" for the sole basis that my salary bracket is not that low nor that big. I would supposedly categorize myself lower since my salary expectations were not met, but I'm still new here so I can't demand for much.
How Much is the Cost of Living in Dubai for Overseas Pinoy?
1200 AED – Partition Rent
150 AED – DEWA Contribution (Electricity and Water)
200 AED – Metro Transportation
900 AED – Food (at 30 AED per day)
xxx AED – Miscellaneous (Gym, Whey Protein, Toilettries)
xxx AED – Money to Send to Philippines
xxx AED – Monthly Savings
Tallying my expenses, it somehow proves that Dubai is an expensive city to live for Pinoys. But a lot of people have made it. It's a matter of spending money wisely.
Cheaper Option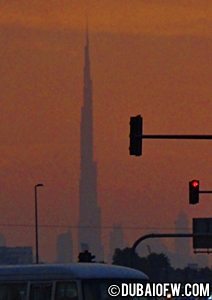 I can find a bunk bed rental (commonly known as a bedspace) where I will only pay around 600 AED a month and would save me more money. However, I don't want to compromise privacy so that leaves food as my variable when equating my expenses with my salary.
Given that I have miscellaneous expenses like buying Whey Protein, or additional taxi transport, it just goes to show that my finances are screwed. hehe.
Can Filipinos Save in Dubai?
With the rough draft above of the expenses one can incur in Dubai, it makes me wonder if Filipinos can save in the UAE. Well the answer is YES, but…
Yes, but… you will have to sacrifice the first few years of employment to establish yourself in your chosen field. Gain experience and seek employment with better pay. By then, you can charge a better rate.
You can also save on expenses by stocking food & preparing your own lunch instead of paying ready-made meals. Using a car-lift service when there's no more bus or metro available. Not going out often is also another option.
Sideline Income
That's why on my spare time, I do my best to work on other projects that help me earn an extra buck or two. These earnings keep me sane so I can still cover my other expenditures. If I did not have other modes of income, I know I wouldn't have the bit of comfort I'm getting. I would have to sacrifice my partition space for something else.
Plight of Pinoy "Kabayans" in the UAE
I noticed there's a range of jobs in Dubai for Pinoys and if you're a professional (nurse, doctor, engineer) who works in big companies, most likely you'll have a better salary. Otherwise, if you work in Sales or the Food & Beverage industry, chances are you will start with just a basic salary of, let's say, 2000 AED (some even, lower).
I am thankful for having a slightly better pay compared to other Pinoys in the UAE. I can only imagine those who've started with lower salaries and are persevering to stay in their contract for 2 years until another opportunity comes along. There are Filipinos who say that it's only in the beginning and you only need to wait and have more "tiyaga" before you can demand for something better.
The great thing about Filipinos is our close-knit culture where we help fellow kabayans in dire need. Most have families and friends to lean on to ask for temporary help when the need arises. As for me, I am holding to the notion that I'll only gain more time and more experience in Dubai as a Pinoy OFW before I can set a better bargain for myself, career-wise.