The UAE Ministry of Health and Prevention has warned residents against the use of N95 face masks as protection against the new coronavirus, COVID-19. Unless you are a worker in the healthcare/medical industry, or you are taking care of someone who is sick, you do not need the N95 mask.
Also Read: 6 Tips to Help You Avoid Novel Coronavirus (COVID-19)
The COVID-19 outbreak has resulted to a global run on sales of face masks which includes the UAE.
The warning was issued in video Tweet from the Ministry of Health and Prevention. Using the N95 face mask may also lead to other problems such as causing pressure on the respiratory system. The tweet also mentions that children are forbidden to use the said mask.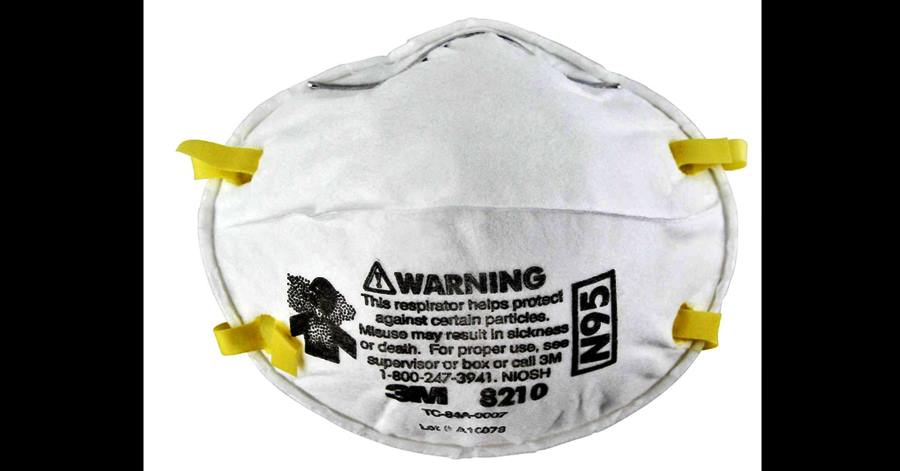 Public Advised Not to Wear N95 Face Masks Amid COVID-19 Spread
"N95 masks are only meant to be used by medical staff working in entities treating coronavirus patients," according to Dr. Adil Al Sajwani, a medicine specialist and Ministry of Health and Prevention official, in a video on Twitter.
Below is the post announcement by Ministry of Health and Prevention:
.
تعرفوا معنا على أضرار هذا القناع الذي لا يُنصح أبداً بارتدائه
.
.
learn more about the disadvantages of these masks, and why it is not recommended to wear them.#فيروس_كورونا_المستجد #كوفيد19#وزارة_الصحة_ووقاية_المجتمع_الإمارات#coronavirus#covid19#mohap_uae pic.twitter.com/Nzbuv5vGY9

— وزارة الصحة ووقاية المجتمع الإماراتية – MOHAP UAE (@mohapuae) February 29, 2020
So far, there has bee  21 cases of the COVID-19 in the UAE and among these cases, 5 have fully recovered.
Below is an infographic by MOHAP on how to greet people while having respiratory symptoms such as cough and cold.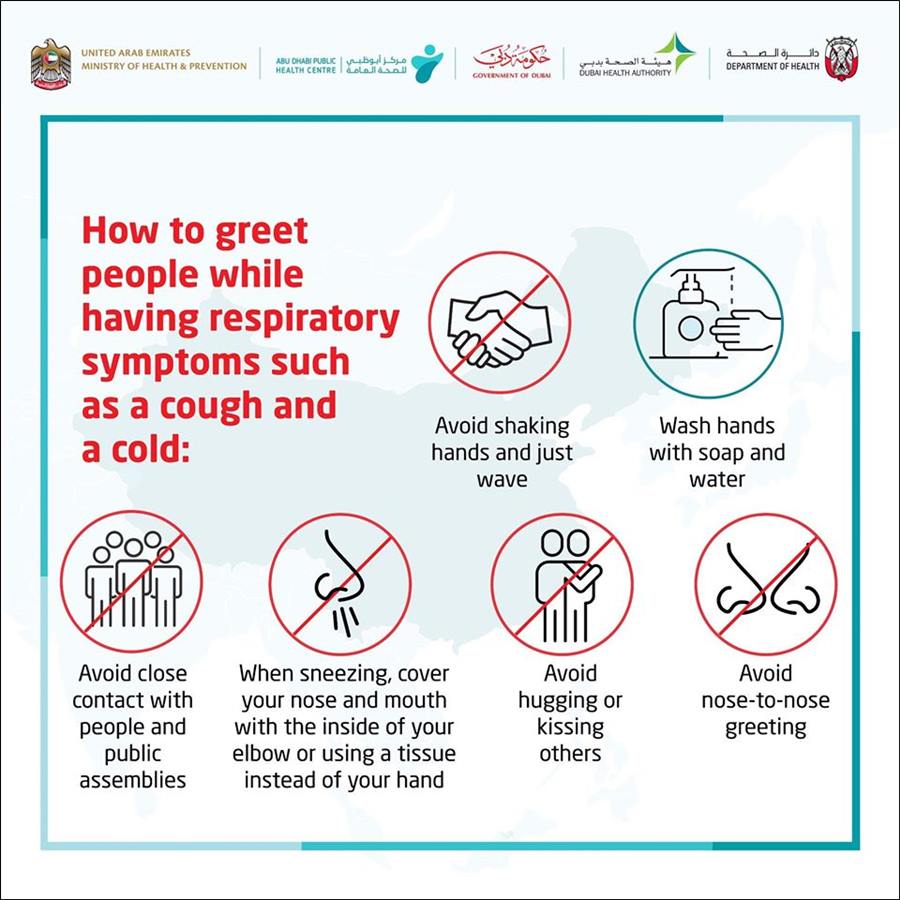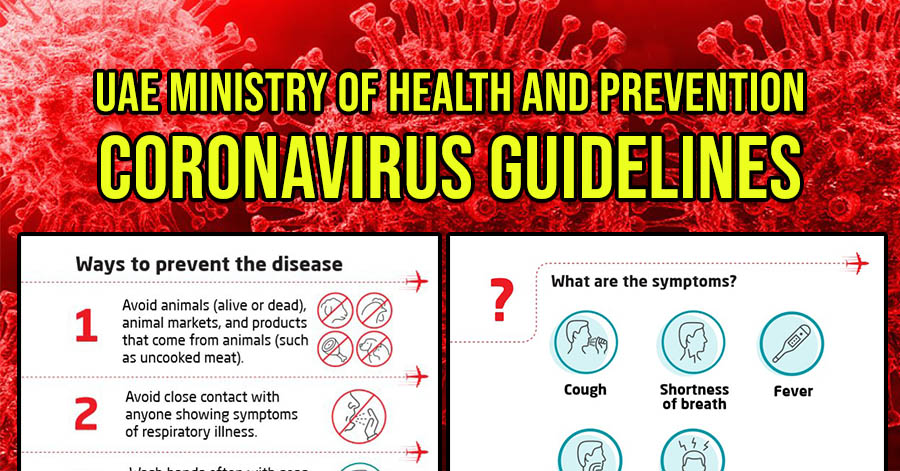 Updates about COVID-19 in the UAE:
Philippine Embassy in UAE to Assist UAE Authorities with Filipino Infected with Coronavirus