Below are the available job hiring opportunities by top companies in Dubai and the rest of the UAE. Please check out each page to see the vacancies posted. Instructions on how to apply for a job is also included.
Please be advised that we are not a job agency. We have collected the information by visiting the official pages of each company. Once you apply for the positions mentioned in each category, you will be taken to the actual page where you can apply for the post. We will keep this page updated on a monthly basis, as the businesses also update their careers pages.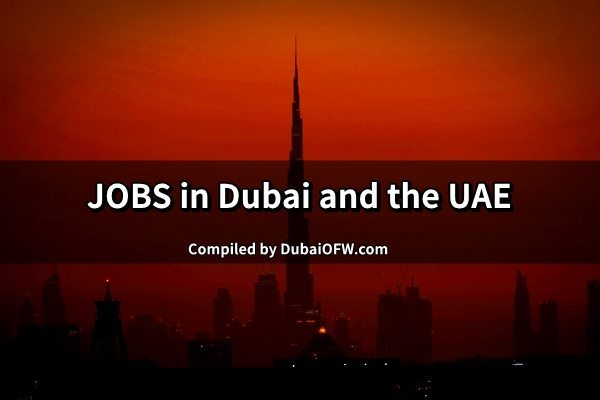 2018 Career Opportunities in Dubai this Month
Please follow the links below so you can be see the available openings for this month from each company. This list is updated on a monthly basis and we strive our best to provide you the latest career opportunities. We hope that you find the list useful and suggest that you bookmark this page for reference in future career changes that you might consider.
Please be advised again that we are not a recruitment agency, Dubai OFW compiles this list manually every month so that we can deliver the work details straight to our readers in a simplified manner. This is our way of helping and reaching out to our fellow expats who are seeking jobs. In the end, it will still be up to you and your determination in finding and securing that job. Good luck and hope you are successful in your endeavors!